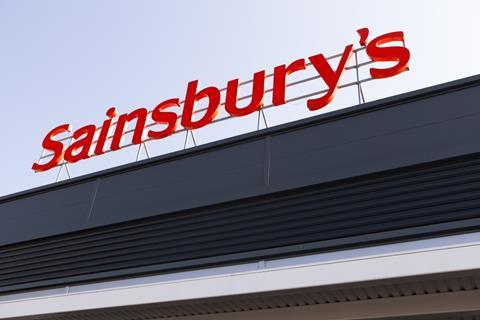 Sainsbury's claims its advertising deal with GB News has come to "a natural end" following suggestions by anti-Brexit protesters they were responsible for the supermarket's decision to cut ties with the TV network.
The retailer told The Grocer it had regular marketing bursts and this particular one with GB News had now ended, regardless of the mounting criticism from activist group Led by Donkeys.
The news channel recently came under fire after former UKIP leader Nigel Farage said in a monologue that the Royal National Lifeboat Institution (RNLI) were a "taxi service for illegal trafficking gangs".
Sainsbury's was then targeted by Led by Donkeys, which ran several campaigns to get the retailer to withdraw its adverts from GB News – including putting billboards up outside its headquarters and publishing a viral video that got over 2.5 million views on social media.
The anti-Brexit group appeared to claim its efforts were behind Sainsbury's decision to sever ties with the news channel, but the latter insisted it does not select which channels it advertises on.
"We are a non-political organisation. We advertise across a wide range of media outlets, including TV to reach all of our customers. Our latest multi-channel TV campaign, which has now ended, included a very small number of ads appearing during the GB News programme," a Sainsbury's spokesperson said.
Led by Donkeys was created by four activists and friends. Its Twitter page has over 440,000 followers.