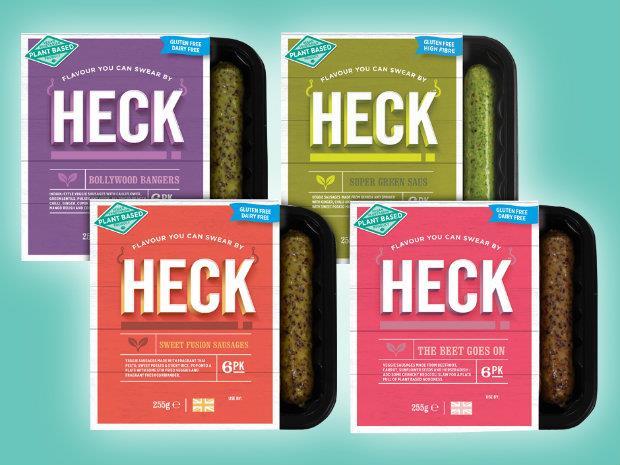 Premium sausage maker Heck has hired corporate advisers to explore investment options as the family-run business seeks to maintain rapid growth and fund further diversification into new product categories.
Boutique advisory firm Spayne Lindsay has sent an information memorandum marketing the business to potential buyers and investors.
Heck founder Andrew Keeble told The Grocer there had been "massive interest" from investors in the UK and overseas, with a deal expected to conclude fairly quickly.
A City source expects the likes of Cranswick, Browns Food Group, Addo and Samworth Brothers, as well as PE firms such as LDC, NorthEdge Capital, Endless and Sun Capital Partners, to all take a look at Heck.
All options are on the table, from a minority investment to a full-blown sale, but Keeble said the process was largely sparked by the need to provide an exit to current private equity backer Panoramic Growth Equity after the closure of its first fund.
Panoramic holds a 25% stake in Heck following a £1m investment in the company's early days in 2014.
"Panoramic have been brilliant and supported the business for many years, but the fund is closed and they need to exit the investment by March 2022," Keeble said. "We have engaged Spayne to get an up-to-date valuation and get Panoramic good value."
Under its current ownership, Heck has grown rapidly from revenues of about £3m in 2014 to almost £30m thanks to gaining a strong presence in all supermarkets for its sausages and branching out into the booming meat-free market and other categories.
Keeble expects the plant-based range to enhance its worth, with "crazy valuations" placed on vegan businesses from Oatly to Beyond Meat and, closer to home, rival Meatless Farm, which is about to close a crowdfunding round having raised more than £3m.
The business has introduced a raft of plant-based NPD, from burgers and meat-free balls to sausages and, earlier this year, mince.
Vegan sales made up 10% of the company's total revenues this year at £3m and is forecast to account for 20% in the current financial period.
It all is part of an effort by Keeble – who runs the business with wife Debbie and son Jamie – to diversify from its core sausage range, with the latest move coming in May seeing an expansion into cooked meat snacks.
Entry into the alternative milk space and the zero-alcohol category is also in the pipeline.
"We do have to keep pinching ourselves at what we have achieved with stretching the brand into new categories," Keeble said. "And there's still huge potential for more."
Keeble said the new investment would help fund the building of a new facility at its Bedale home, further innovation, the launch of a new TV advertising campaign and strategic acquisitions.