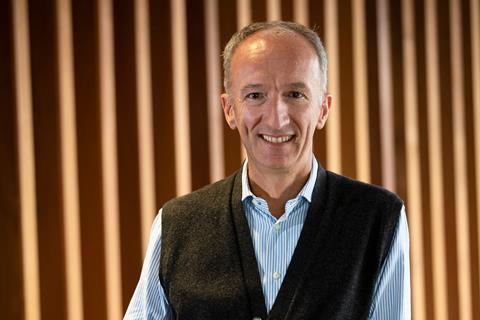 Government should tackle obesity and sustainability by working with the industry on a 10-year strategy to change food culture rather than hammering it with taxes, according to a new report.
It is one of the recommendations of the Food and Drink Sector Council – whose membership includes representatives from across the food chain – in a report that forms an answer to Henry Dimbleby's National Food Strategy review.
Industry must be seen as the solution instead of the problem in creating a more sustainable UK food system, according to the report, called 'Feeding the Future: Working together to build the National Food Strategy'.
It sets out the FDSC's recommendations for the government's National Food Strategy white paper, due to be published next year and informed by Dimbleby's independent review.
Dimbleby's report, published in July, included proposals for a £3/kg tax on sugar and a £6/kg tax on salt used for all processed foods sold in supermarkets, restaurants and catering.
"Proposals are being made, including by Henry Dimbleby, to introduce food taxes as the primary policy tool for tackling obesity," says the FDSC report, published today. "Our view is that this would be a very blunt instrument which would be unlikely to achieve the desired outcomes of incentivising innovation and changing consumer attitudes and behaviour."
FDSC's recommendations diverge from Dimbleby's in proposing more collaboration between government and industry to accelerate transformation, according to Stefano Agostini, Nestlé UK & Ireland CEO and co-chair of the FDSC Food Strategy Working Group.
"We have to make changes, for example on product recipe, on sustainability, but it is important we look at a time frame where we can do it in a constructive way," Agostini told The Grocer.
"We agree on different points of the Henry Dimbleby document. In better access to good food, we are in agreement. We are in agreement that we need to invest in more sustainable farming, in biodiversity.
"The [Dimbleby] document was more on the extremes of the value chain – the farming and consumer. What is missing is all the investment and support – the other aspects of manufacturer and distributor – that we need together to make this transformation.
"In terms of climate change, net zero and sustainability, we are all aligned," Agostini added. "What is missing is more synergy. All this commitment can be accelerated because we are working in a collective way.
"On health, if we think the future has to only be non-HFSS products, we are not in agreement. But we are in agreement that the future has to be balanced, a product that will give good food but also joy to people, with good ingredients.
"There are some categories that will always remain indulgent. The problem is the indulgent part's share of the market has to represent a healthy diet."
The report proposes the government adopt a 10-year strategy encompassing obesity and balanced diets by focusing on changing the food culture of the UK.
Other key recommendations include boosting new talent by replacing the Apprenticeship Levy with a comprehensive skills levy, supporting the take-up of T-Levels through industry placements and a greater focus on science, technology, engineering and mathematics in the education system.
It also proposals doubling the industry's R&D spend while adding the government should create a 'Team UK' approach to trade priorities across Whitehall and the devolved nations.
And it suggests businesses use their brand power to "amplify government public health campaigns", using consistent and clear labelling in messages such as "1 of 5 a day", and to propose "simple swaps for consumers to make".
On taxes, the report argues that, while the Soft Drinks Levy has seen reformulation in the category, comparative progress has been made in milk-based drinks with no such levy.
Agostini said: "Industry is well aware of its responsibilities, and it must engage the public in the journey to a sustainable and healthier food system, but we cannot do it alone. Our external stakeholders, as well as the government, will play a pivotal role in helping us achieve our ambitions set out in this report.
"In any National Food Strategy, the food industry must be the solution, and not the problem, for the strategy to succeed. The report outlines exactly how industry intends to do that and is a valuable contribution to the National Food Strategy debate."