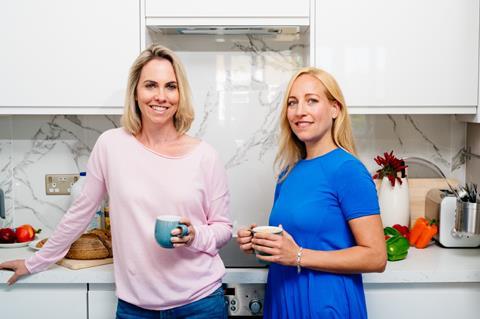 Unsold food distribution app Olio has raised $43m to fund its global expansion.
As well as targeting 10 key Latin American, Northern European and Asian markets, the money will be used to rapidly accelerate the rollout of Olio's Food Waste Heroes programme in the UK, with the company aiming to attract one billion users worldwide by 2030.
The investment will also be used to support product development and scale the Olio team from 40 to more than 175 staff over the next two years. This includes hiring a CTO, and directors for the company's people, Food Waste Heroes, marketing and growth functions.
Founded in 2015 by Tessa Clarke and Saasha Celestial-One, the app works by connecting retailers that have unused food nearing its expiry date with individuals who can make use of it. The app's Food Waste Heroes collect the unsold food from stores, store the items and list them on the app. App users then request the items they want, and arrange to collect them.
At present there are more than 30,000 Olio Food Waste Heroes – trained individuals who collect unsold or unserved food from businesses such as Tesco, Pret a Manger, Compass Catering and Costa Coffee. Tesco joined the scheme last year, with 2,700 of its UK stores redistributing surplus food nearing its sell-by date via Olio's network.
The app has amassed five million users – around half of them in the UK – but is aiming to attract one billion by 2030. Since the beginning of the pandemic Olio has grown five-fold in terms of the number of listings coming on to the app.
"We've grown five times over the last year, reflecting a step change that's taken place as businesses and citizens look to be more sustainable and connect with their local communities," said Clarke.
"We're beyond thrilled to have raised this capital from a brilliant set of investors who are backing our vision of reinventing consumption," she added. "We have this enormous ambition because humanity cannot continue to puzzle over how to keep global warming within 1.5 degrees and feed a population of 10 billion – whilst continuing to throw away one third of the food we produce, and consuming as if we have 1.75 planets. In solving these twin problems we aim to build one of the most transformational companies of our generation."
Since its launch, the app has enabled over 25 million portions of food and three million non-food items to be "saved from the bin", Olio claims.
"Demand from both UK and international businesses to help reduce their waste is at an all-time high as they strive to meet their ESG commitments," said Clarke. "Incoming enquiries from major retailers, grocery delivery services and fast food brands are coming in thick and fast. Olio is one of the simplest, most cost-effective ways an organisation can achieve zero food waste."
The latest fundraise saw existing investors Swedish investment firm VNV Global and New York-based hedge fund Lugard Road Capital become major investors in the company, supported by further funds from Accel, Octopus Ventures, Rubio, technology entrepreneur and chair of Grimsby Town Football Club Jason Stockwood and media entrepreneur and politician Lord Waheed Alli.
DX Ventures, the VC arm of food delivery firm Delivery Hero, was also an investor in the round.
Per Brillioth, CEO of VNV Global said the app's growth over the past 12 months "has been nothing short of phenomenal".
"It's clear that consumers are becoming increasingly focused on the small actions they can take to improve the sustainability of their households," he said. "Olio is perfectly positioned to service this movement and in doing so create a truly transformational company."