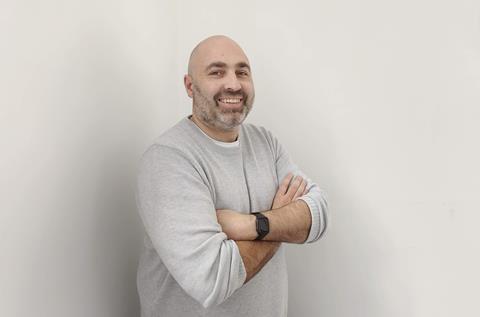 Takeaway delivery app Foodhub has appointed Neil Sturrock to its senior team as global operations director.
In the new role, Sturrock will "oversee the customer journey from start to finish – the onboarding, management, and sales of independent takeaway businesses in multiple territories" which include Europe, Asia, Australia, Mexico and the US.
Sturrock will also support Foodhub's CEO Ardian Mula on "major overseas acquisitions" currently underway in America and Australia, the company said.
"With so many new clients in a variety of locations, it's essential that our core ethos of championing independent takeaways and restaurants remains unchanged, and all clients get the same high level of service, regardless of where in the world they're based," Sturrock said.
Foodhub launched in 2017, offering restaurants a similar service to rival takeaway platforms Deliveroo or Just Eat. Unlike its rivals, rather than charge per-order commission to restaurants, outlets pay Foodhub a monthly fee to be listed.
There are more than 20,000 takeaway and restaurant partners on its UK site.
After launching in the US, Mexico, Guatemala, Ireland and New Zealand in 2020, in February this year it acquired Australian food ordering platform Eat Appy.
"This is an incredibly exciting time to join Foodhub, as the brand is in a key stage of its global expansion," Sturrock said. "We're in a constant state of hyper growth right across the board."
Sturrock has previously worked for Apple and telecoms brand Orange in multiple geographies including India, Eastern Europe and the US.
Though currently based in the UK, Neil will work across all of Foodhub's international territories, with a lot of his time spent at the brand's India hub or working remotely.
"As Foodhub continues to expand globally, it's more important than ever that we invest in our infrastructure to keep the overall customer journey at the same high standard," said Ardian Mula, CEO of Foodhub.
"Managing a process on this scale is a huge challenge, but we're incredibly fortunate to have Neil on board – his demonstrated experience in customer service right across the globe makes him the perfect candidate for the role," Mula added.