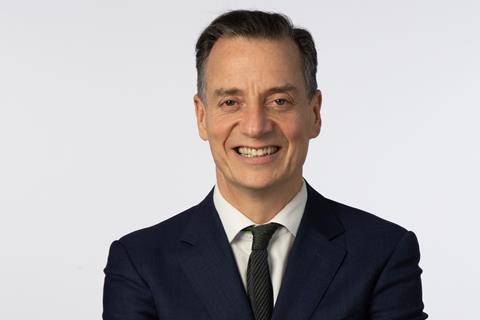 Former Morrisons CEO Dalton Philips has joined the board of robot grocery delivery company Starship Technologies.
Philips is currently CEO of Daa, which operates and manages Dublin and Cork airports, and a non-executive director of Wilko. He served in the top role at Morrisons from 2010 to 2015, following a career that included executive roles at Loblaws and Walmart.
"Cracking the last mile – as in exceeding customer expectations at a cost that is economically accretive for the retailer – has been the ultimate goal of all digitally connected businesses for the last decade," Philips said.
"Starship Technologies has developed both the hardware and software which will allow global retailers to now realise this ambition, and it's a huge honour to join this incredibly exciting board where I hope to bring my own retail experience to support what is arguably the finest team in this space anywhere in the world," he added.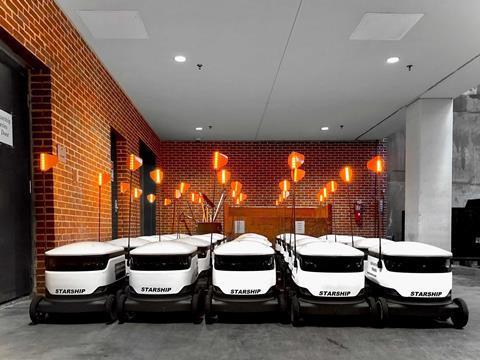 Starship operates robots that deliver groceries ordered via its app to customers' doors. In the UK it has a partnership with Co-op, which, since early 2018, has offered the service from two stores in Milton Keynes, serving the town and surrounding areas including Newport Pagnell and Bletchley.
Co-op in November rolled out the robots to Northampton to serve customers within a three-mile radius of Co-op's Wootton Fields store, some 5,000 households.
Starship co-founder and CTO Ahti Heinla said Philips brought an "enormous amount of retail experience and nous" to the company.
"He understands the customer, and critically he understands the challenges needed to succeed in the last-mile delivery space," Heinla said. "We couldn't be more thrilled to have him join our board and leverage his vast experience as we continue in our quest to make Starship the global leader in last-mile delivery."
Globally Starships bots – which also operate on several university campuses in the US – have made more than 1.6 million autonomous deliveries, travelled millions of miles and make more than 80,000 road crossings every day.
In July, Starship announced the appointment of Alastair Westgarth as its new CEO, joining from Google parent company Alphabet's internet balloon subsidiary Loon. Loon had been exploring the potential of using high-altitude balloons in the stratosphere at an altitude of around 20 km to create an aerial wireless network, but was shuttered in January this year.