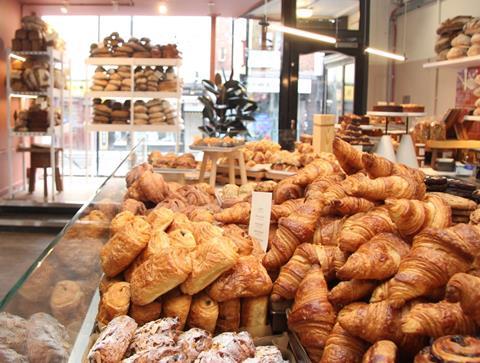 US private equity player Bain Capital has acquired Gail's Bakery and The Bread Factory owner Bread Holdings alongside fellow investor EBITDA Investments.
Bain said the investment, thought to be worth £200m, brings continuity to the group with management remaining in place and the current chairman, Luke Johnson, remaining invested and on the board.
Johnson's Risk Capital Partners invested in the company in April 2011 when the group had about £25m in annual sales having been founded in the early 1990s.
In its most recent financial year to 29 February 2020, Bread Holdings had total revenues of £116.4m and posted a pre-tax profit of £3.5m.
While the coronavirus pandemic "caused considerable disruption", particularly with the closure of its bakery retail chain, it said its wholesale and retail business had adapted to introduce a broader range, sell online and traded well through the crisis.
Revenues are £130m currently understood to be around £130m based on current trading levels, while it aims to double its estate over the next three years.
The Bain investment is in partnership with the food ecosystem fund EBITDA Investments, which is backed by entrepreneurs Henry McGovern and Steven Winega.
Tom Molnar, Co-founder and CEO commented: "We believe that craft baking and craft principles are currently underrepresented in today's food landscape and that society is better when we eat better.
"We are aligned with those in the sector – chefs and buyers – who are working hard to provide an alternative to industrialised food production and shift power back to chefs, bakers and others dedicated to quality. With the completion of this transaction, I believe we have chosen the right shareholder group to support our goals and growth plans."
Molnar previously told The Grocer that Covid period been one of the hardest years the business had ever known, with its wholesale business disappearing overnight and Gail's shrinking its estate from 60 to 11 stores while figuring out a way to trade safely.
Gail's reopened all stores about six weeks later after making the estate Covid-safe and launching a click & collect and DTC operation. The chain also opened seven new stores during the year.
Sandro Patti, a director at Bain Capital Credit, added: "GAIL's is a premier brand in the growing craft bakery market. Its ability to supply high quality, fresh bakery products meals and drinks with a customer-focused culture drives Gail's strong brand following, like-for-like growth and expanding bakery network.
"Gail's represents our third investment in food services in the past 18 months and is an important acquisition in our growing portfolio of mid-market businesses in Europe."
EBITDA Investments founding partner Henry McGovern said: "Throughout the Covid-19 pandemic its team continued to operate at the highest standards and to serve the public without failing. We are very pleased to be co-investing with Luke Johnson, who has been an investor in the company for over a decade, the management team led by its CEO – Tom Molnar, and a leader in the world of private investments, Bain Capital Credit. With our combined knowledge and spirit of 'anything is possible', we look forward to growing this great brand."