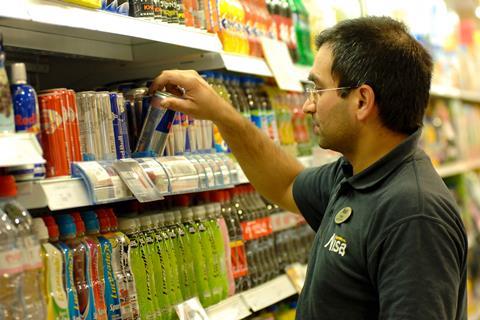 Almost half of independent convenience store owners have worked every day over the past year, according to new research from the Association of Convenience Stores.
The trade association's 2021 Local Shop Report, published today, reveals the number of retailers taking no days off has doubled since last year.
Before the pandemic hit, only one in five retailers said they had not had a single day off for a year.
The jump reflects store owners keeping up with the series of lockdowns, regulation changes, staff shortages and supply chain issues, according to the ACS.
"This last year has been hugely challenging for convenience stores, who have been open through every local and national lockdown, with retailers having to act fast to keep their stores safe for both customers and colleagues," said CEO James Lowman.
"The people running and working in convenience stores are some of the hardest working people in the UK and are absolutely crucial to their communities.
"With more people working from home or hybrid working, there is more of a reliance than ever on the local shop to provide essential groceries and a wide range of services that have otherwise disappeared from high streets and local parades."
As well as the high number taking no days off, the report also laid bare the long hours endured in the sector, with 10% of shop owners saying they had worked 70 hours a week over the past year to keep up with demand. The report said typical convenience stores were open from 7am to 10pm, while 4% opened at 5am or earlier and 21% closed at 11pm or later. Three per cent were open 24 hours a day.
C-store employees have worked a combined 9.6 million hours over the past year, with almost a fifth working more than 40 hours a week, up from 6% the year before. Meanwhile 23% of retail workers having childcare commitments, while 32% care for family members.
But according to the data, colleagues remain committed to their roles. Almost half of convenience store workers have worked in the sector from one to five years, while 22% have worked for more than 10 years.
The data also revealed a third of convenience store workers are the only income earner in their household.
"The pandemic has created a whole new way of working and keeping the business afloat," Costcutter retailer Sue Nithyanandan told The Grocer. "At the very beginning, I had staff afraid to come into work or suffering stress-related issues. As a business owner, the responsibility fell on me to ensure everyone's wellbeing and to keep theirs and our financial security.
"So it was a case of covering for absences and this is still the case with isolations and reactions to vaccines. Sourcing goods was and is still an issue. It's grabbing goods from different suppliers and stocking up just to be able to have availability. The driver issues have set us back even more.
"I'm just waiting for that day when life will pretty much get back to normal and we can take time away from the business."
Despite the challenges faced by stores over the last year, retailers and their colleagues have remained highly active in their communities, according to the data.
It showed 80% of stores are engaged in their community in some way, with the majority collecting money for local and national charities, and over one in three donating to local food banks. Stores are also still investing in providing a better and wider range of services, with over £500m invested over the last year alone.
The convenience sector overall is now worth over £43bn a year.