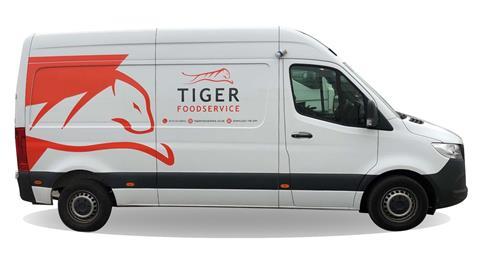 Wholesaler Hyperama has launched a new sister business Tiger Foodservice to focus on its hospitality customers.
The new venture will operate from Hyperama's 100,000 sq ft Nottingham depot and deliver to customers within a 100-mile radius.
Tiger Foodservice will deliver to Hyperama's hospitality customers, offering Caterforce's own-label Chefs' Selections range, fresh fruit & vegetables and premium fresh meat.
A new fleet of 12 multi-temperature delivery vehicles ranging from 7.5 tonne to class two has been purchased and a new website and app introduced.
"Backed by an established family business, Tiger Foodservice is an exciting new name on the block for the Midlands area," said Tiger Foodservice CEO and Hyperama MD Marcus Singh. "With more than 45 years' experience in the wholesale sector, and following significant investment in people, logistics and technology, we're delighted to be able to offer foodservice operators even more choice, quality and value."
He added: "We've recruited two additional expert buyers with strong foodservice experience to work alongside our existing team to ensure customers benefit from the best deals possible."
The move follows Hyperama's decision to shift its foodservice provision from buying group Unitas to Caterforce in February.