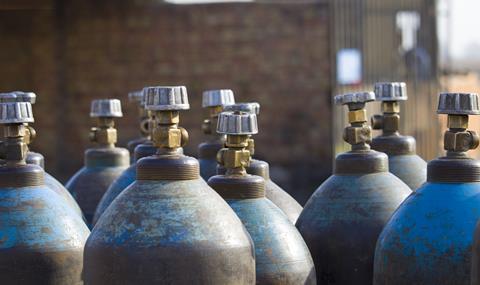 Businesses involved in channelling crucial carbon dioxide supplies to the food and drink industry have struck a deal aimed at averting shortages of products such as meat and fizzy drinks until January next year (The Guardian).
US firm CF Industries said it should give the government and firms time to find other sources of CO2 (BBC News).
Meat producers have warned of spiralling prices this Christmas triggered by a surge in the cost of carbon dioxide after a rescue deal was struck to protect the flow of the vital gas (The Telegraph).
Interest rates in Britain will rise before Christmas, according to a fresh City forecast, citing the more hawkish tone of Bank of England rate-setters (The Times £).
Traders are betting that Bank of England policymakers are likely to begin raising interest rates as early as December in response to fuel and food shortages that are expected to push up inflation before Christmas (The Guardian).
People felt less optimistic about the economy as inflation driven by fuel prices and essential items dominated spending patterns in September (The Times £).
Consumers brace for wave of 'shrinkflation' as products get smaller (The Telegraph). Food and drink companies are reducing the size of goods while keeping prices the same in a bid to battle rising costs.
Employers advertised a record 1.2m job vacancies in September, as Britain battles a dramatic labour shortage and markets bet on a rise in interest rates to hold back inflation (The Telegraph).
China has banned British beef imports of cattle under 30 months of age after a case of bovine spongiform encephalopathy (BSE), or mad cow disease, in the UK last month (BBC News).
The Telegraph carries an interview with John Lewis Partnership boss Sharon White. 'Making a profit is more stressful than overseeing public finances' she says.
As the pandemic at times reduced our worlds to four walls, slippers, pizza ovens and hot tubs became some of the must-have items in the year we all stayed at home, according to the latest John Lewis retail report (The Guardian).
Two "red wall" Tory groups representing more than 100 MPs have joined forces to campaign for a cut to business rates in the budget later this month, warning that failure to act will risk the party losing a string of northern seats at the next election (The Guardian).
Fourteen EU member states are preparing to issue a joint declaration accusing the British government of risking "significant economic and social damage" to their fishing communities, as wider relations appear close to breaking point (The Guardian).
GlaxoSmithKline will leave its London headquarters as part of the break-up of its consumer and pharma divisions (The Mail). The drugs giant said it will build a £120m global campus for its consumer healthcare company in Weybridge, Surrey, which will house 1400 employees from 2024.
Emmanuel Faber, the former Danone chief executive and sustainability champion who was ousted from the French consumer goods group this year, has joined agritech venture capital firm Astanor as a partner (The Financial Times £).
Carrefour has ended negotiations over a deal with Auchan, a smaller privately held French food retailer owned by the billionaire Mulliez family, after the two sides failed to agree to terms, according to people familiar with the matter (The Financial Times £).
US Christmas retail crush comes early as supply chains buckle (The Financial Times £). Many large retailers have brought in goods 'way ahead of time' this year.