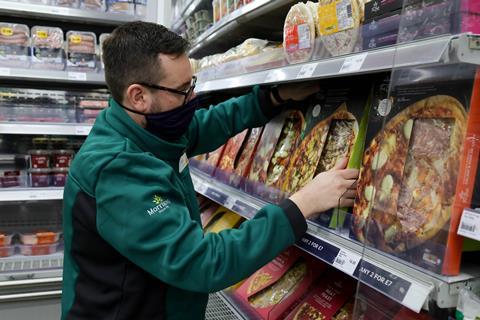 McColl's Retail Group has opened is 100th Morrisons Daily store, two months ahead of target.
The 1,200-strong convenience store chain, which is supplied by Morrisons, had originally set a target of the end of the year to reach the milestone. The 100th store opened this month in Ellesmere Port.
It has a broader ambition to be operating 350 Morrrisons Daily stores by November 2022, having raised £30m in August to accelerate the programme of converting existing McColl's stores to the Morrisons fascia.
The Morrisons Daily stores continue to significantly outperform the rest of the McColl's estate, and the retailer says the stores will pay back on the investment to convert them within two to three years.
"We are extremely excited to reach the milestone of 100 Morrisons Daily stores, giving customers access to a wider range of products, greater value and a supermarket-quality fresh food and grocery offer," said McColl's CEO Jonathan Miller.
"We are redefining neighbourhood retail in the communities we serve, putting us in the best possible position to meet customer demand in the future.
"Alongside an enhanced customer offer, we have a proven store conversion blueprint that offers a strong return on investment, delivering double-digit sales uplifts and rapid payback.
"A massive thank you to the teams of both businesses who have worked hard to deliver this number of store conversions in such a short period of time, as we combine our key neighbourhood store locations, strengths in convenience operations and expertise in services, with Morrisons core grocery proposition."
Morrisons CEO David Potts said: "We are pleased to have very quickly opened 100 Morrisons Daily stores with our long-term partner, McColl's. The Morrisons Daily convenience format is proving popular with customers, and is a great way for us to broaden the reach of the Morrisons brand into more and more local communities.
"It's been a very impressive collective effort by the McColl's and Morrisons teams who have worked together so quickly and effectively. We look forward to hundreds more Morrisons Daily stores springing up across Britain."