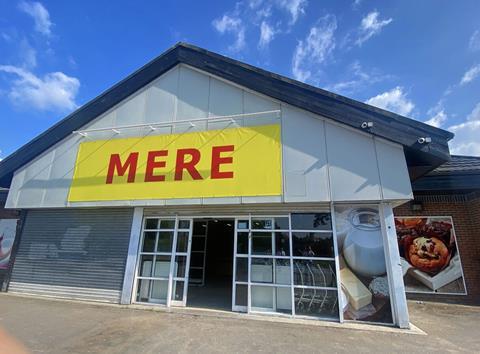 Hard discounter Mere is to begin recruiting staff for its second UK store this month, within weeks of the opening of the first this Saturday.
The Russian discount giant, which promises to be up to 30% cheaper than any existing UK grocer, is also on the hunt for several buyers to support its UK expansion plans.
The first store, in Preston, is to be followed about a month later by a second in Caldicot. Mere is due to open two more this year, in Castleford and Mold, and has a longer-term ambition of about 300 UK stores within a decade.
"We are now completely focused on opening stores," said Mere UK business development manager Aleksandr Chkalov.
"At the Preston store, we are completely ready with all the staff in place and I plan to start recruiting for the Caldicot store toward the end of August.
"Now we also plan to extend the buying department and need fresh and interesting people on the team."
He said the business was looking for up to four buyers currently.
"After the [Preston] opening I want to increase the power of this department," he added.
Mere is said to have about 3,200 stores globally, including in Germany, Poland, Romania, Lithuania, Latvia and Ukraine. The business was founded in 2009 in Krasnoyarsk, Russia, where it trades as Svetofor.
It undercuts rivals through an extreme low-cost operating model that sees suppliers delivering directly to stores and products sold on pallets.
Each store has a maximum of eight staff and 1,200 different products, including ambient, frozen and chilled food, the latter in a walk-in chiller room.
The busines prides itself on keeping costs low by offering no customer service.
The store opening this Saturday (14 August) is on Miller Road, Preston, PR2 6NH.
Mere's opening hours are 10am-8pm Monday to Saturday and 11am-5pm on Sundays.