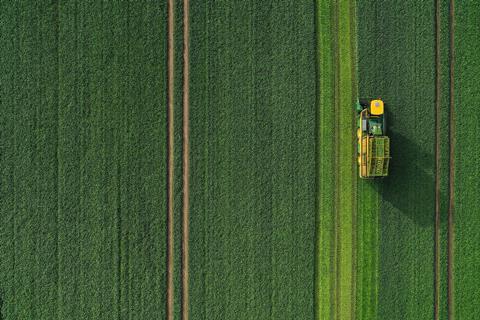 Birds Eye owner Nomad Foods has moved to significantly reduce its greenhouse gas emissions by 2025 after committing to the 'Business Ambition for 1.5°C' and the UN's Race to Zero.
Over the next four years, the company plans to reduce its scope one, two and three CO2-equivalent emissions by 45% per tonne of product produced – a target approved by global audit body the Science Based Targets initiative (SBTi), which has also approved goals for the likes of Tesco, Kellogg's and Procter & Gamble.
Nomad said the areas it would be seeking to make reductions from included: purchased goods and services, upstream transportation and distribution, waste and upstream leased assets. In absolute terms, these cuts would amount to a 25% reduction in absolute terms against a 2019 baseline.
With suppliers said to account for 80% of its total emissions, the business has also pledged to support the biggest emitters among its supplier base to develop their own science-based targets by 2025.
These twin efforts would see Nomad hit net-zero emissions "well before 2050," said its CEO Stéfan Descheemaeker.
"We want to ensure that when consumers choose our products it's a positive choice for them and for the planet," he said.
"As attention focuses on the COP26 Climate Change Conference in November, we must all step up to the challenge of delivering a net-zero economy. We are excited that the SBTi has validated our emission reduction targets and as we commit to the Business Ambition for 1.5°C campaign and the UN's Race to Zero we recognise that we cannot succeed on our own."
Business Ambition for 1.5°C is a global coalition of UN agencies and business and industry leaders and is partnered with the Race to Zero – a worldwide campaign to rally leadership and support for a more sustainable economy from key economic players, such as businesses, cities, regions and investors.
In July, SBTi (which is a lead partner in the Business Ambition campaign) announced it was raising its benchmark by only accepting corporate targets that aimed to stop global warming going above 1.5°C versus pre-industrial levels. Previously, it had accepted ambitions to keep global temperatures 'well below 2°C'.
Nomad Foods has joined these efforts after having slashed its absolute carbon emissions by almost 11% in 2020.
Its annual Eating for the Planet report, the latest version of which was published in April, showed the company had managed to lower its CO2 emissions per tonne of finished goods by 21% against a 2019 baseline to 484.7kg of CO2e from January to December last year.