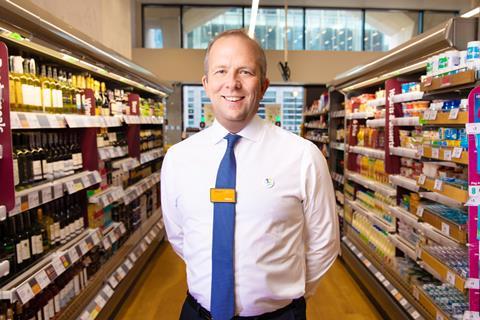 Sainsbury's CEO Simon Roberts has told customers "there will be plenty of food" available in stores this Christmas amid fears of supply shortages.
In a letter to the supermarket's customers, Roberts said Sainsbury's was working hard to deliver a good Christmas shopping experience.
"Following reports that some popular products will be hard to find this Christmas, I want to let you know we're working flat out to make it a Christmas to remember," Roberts wrote.
"We are confident that even if the exact product you are looking for isn't available, there will be a good alternative", Roberts wrote.
He added that stores will be getting regular deliveries right up until Christmas Eve.
Sainsbury's is having to reassure shoppers there will be no empty shelves this December after fears of shortages resulted in a surge in demand for Christmas products – weeks earlier than usual.
Back in September, Tesco warned a potential panic-buying wave in the run-up to Christmas could be "far worse" than those witnessed at the start of the pandemic.
Roberts told shoppers shelves will be stocked "with all your favourite fresh festive products – from pigs in blankets to Christmas cheeses".
He also said the grocer expected to sell more fresh turkeys this year than ever before.
Fresh turkeys will arrive in store on 19 December, while frozen turkeys – alongside other frozen festive foods – are already available in Sainsbury's stores.
"We know how much we all missed being able to spend time with our families and loved ones last year and that we all want to make this Christmas even more special," the CEO said.
Sainsbury's is already gearing up for a busy holiday trading period, having recently launched its largest-ever Christmas recruitment drive.
The company is hiring 22,000 seasonal workers across the country for both the Sainsbury's and Argos brands.
It is also offering more home grocery delivery slots and click & collect slots than in any previous year.