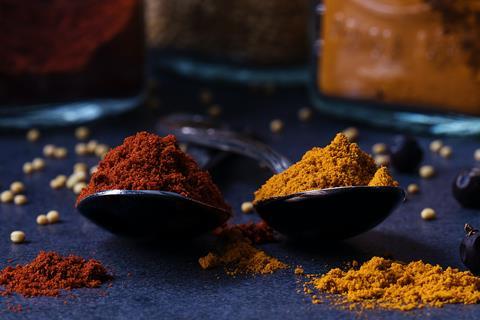 Spice, garlic and ginger prices are surging, making inflation likely across a vast range of everyday food products.
The price of spice, garlic and ginger have risen up to 50% in some cases, suppliers have warned.
Thomas Cropper, MD of ready meals and food-to-go brand Tuk In Foods told The Grocer one of its ingredient suppliers had "emailed to say they want to put a 50% increase on the price of our spices". Garlic and ginger prices had also risen by "about 50% in the last six months", he added.
Proposed price increases of this scale would significantly raise input costs across the brand's range of ready meals and food-to-go products, said Cropper.
Although retailers had "always been very resistant to price increases", prices would likely go up on shelves, he said.
"People can't produce food at the same cost as two years ago, so inevitably consumers are going to pay more," he explained.
Another supplier source said they had "definitely seen an increase in costs of spices". "Many are saying it's down to the hike in transportation costs and a breakdown in the supply chain," they said.
Mintec commodity market analyst Jara Zicha told The Grocer that a range of factors, from distribution difficulties to adverse weather conditions, were contributing to the price increases.
"The UK spice market, as many other markets, has been hampered by freight issues and Brexit," said Zicha.
"Soaring freight costs, shipping delays, lack of container capacity, port bottlenecks (in UK ports and at origins), HGV driver shortages, rising warehousing costs – all these are impacting supply availability and driving costs higher. Then you add weather-related issues in some of the producing countries and rising costs of packaging and there is obvious pressure on importers to lift prices."
Spices certainly aren't the only commodities getting more expensive: agricultural consultancy Kite last week warned that soaring input costs were set to drive inflation across dairy over the coming months.
As an example, Kite said the current cost increases in the supply chain would mean bulk butter prices would need to grow by as much as 31% on current levels to £4,200/tonne.
Meanwhile pasta suppliers are facing major rises in the price of durum wheat, with Eurostar commodities warning of a "dire situation hitting all semolina producers and all buyers of durum wheat across the globe".