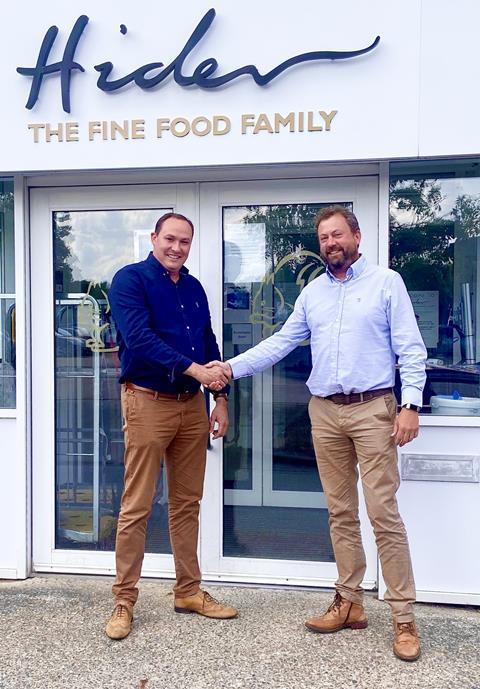 Speciality food distributor Springvale Foods has acquired the wholesale business of Hider Foods.
The deal is expected to significantly ramp up growth at the Suffolk-based family-run business, established in 1993 by father-and-son team Graham and Tim Goody.
Springvale operates from two warehouses, supplying more than 2,500 independent retailers including farm shops, garden centres, delicatessens and c-stores, with a product range in excess of 3,500 lines.
Founded in 1965, Hider Foods Imports is a third-generation family-owned business based in Hull. It supplies delis, cafés, farm shops and garden centres with luxury food brands. The business also directly imports, processes and sells bulk ingredients, including nuts, dried fruit and seeds.
Springvale MD Darran Goody said the integration was part of a three-year strategy at Springvale and "a significant step" in enhancing the position of the business as market leaders in the speciality food industry.
"We've invested heavily in our team, IT and operations to support this increased capacity," he added. "The whole team are ready; it's an exciting time for us."
Hider will continue to focus on its core business and retain ownership of the Butler Grove branded range, while Springvale will also help distribute the company's fruit and nuts brand into the independent sector.
"It creates an incredible opportunity to expand and grow their existing Hider brand into the Springvale customer base," Goody added.
The deal follows acquisitions of Mercia Fine Foods in 2015 and the third-party wholesale division of Moordale Foods in 2017.
Goody said the latest transaction demonstrated Springvale's commitment to investing and enhancing the offering to retailers.
"Whilst Hider Foods have faced some recent challenges, they have an extraordinary heritage that we want to protect, develop and grow," he added. "Springvale Foods have a proven track record for successfully integrating businesses."