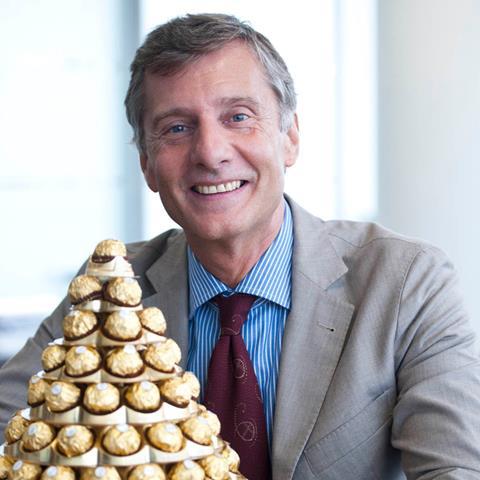 Italian confectionery giant Ferrero has appointed a new boss to run its UK & Ireland business after Alessandro Nervegna was promoted within the wider group.
Nervegna will move into the role of chief business officer for the international area and will be part of the Ferrero Group leadership team after spending two years in charge in UK&I.
Philippe Steyaert has taken over Nervegna's position as regional director.
Steyaert has been with Ferrero for more than 11 years, holding a number of roles, both centrally and in local markets. He became the group controller for Ferrero in September 2017 and a group spokeswoman said he held "infinite experience and understanding of our company and the sweet packaged foods market".
Steyaert added: "Over recent years, the Ferrero UK & Ireland region has continued to [go] from strength to strength with our distinctive brands, campaigns and category leadership.
"I am passionate to continue to work for a company that not only has iconic brands that are loved by [all] generations, but is also committed to achieving our sustainability goals and supporting the local communities in which we operate."
Nervegna, who has been with Ferrero in various roles since 2003, said he was proud to have been a part of the Ferrero UK & Ireland team, which he said was "high-performing and continues to deliver significant results and great success in the market".
"The dedicated approach to delivering quality is at the heart of everything we do," he added.
"This value runs throughout the entire business, from our approach to nutrition and sustainability, to the role we play within our communities, to the unique products we create for consumers. I look forward to continuing to work with the UK and Ireland colleagues as we continue our journey to become a leading global sweet packaged foods company."