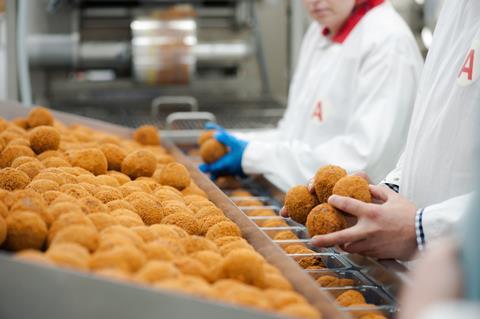 Chilled food suppliers Addo Food Group and Winterbotham Darby will come together under the new banner of The Compleat Food Group following their acquisition by PAI Partners earlier this year.
The two businesses will be run under a 'matrix' structure rather than run under a single management team.
Paul Monk, executive chair of The Compleat Food Group, said the structure reflects the different category expertise in the respective brands – with Addo producing the Pork Farms and Wall's brands and Winterbotham Darby best known for supplying own-label olives, antipasti and continental meats.
Bringing the brands together under the same structure is designed to strengthen PAI's ambition to oversee the UK's number one chilled prepared food company.
Monk said: "This is an exciting moment for the group; we will be able to better serve our customers, provide more opportunities for our colleagues and offer a greater range of products. Our new name demonstrates the group's passion for food whilst providing a platform for future category growth and acquisitions.
"The new group matrix structure enables us to benefit from a dual focus on our key product categories and functional expertise and reflects our desire to create the best possible combination of the former Addo and Winterbotham Darby businesses, bringing us all together as one company."
In their most recent financial year's Addo had a total turnover of £302.5m in the year to 28 March 2020 and Winterbotham Darby had sales of £203.9m.
French private equity house PAI Partners sealed a double deal to bring together Addo Foods and Winterbotham Darby in November 2020.
PAI said at the time the two manufacturers would be brought together to create a platform to accelerate growth opportunities in the chilled food space.