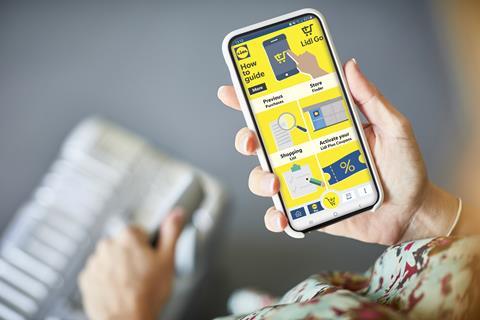 Aldi has applied to trademark 'Aldi Go', echoing 'Lidl Go', its rival's name for a scan-as-you-shop system.
It comes weeks after Lidl's 'Lidl Go' trademark, which applies to "self-scanning systems for customers".
The Grocer revealed last month that an 'early access' version of the Lidl Go app was briefly available on app stores, telling users they could "simply scan the items as you shop" with their phone instead of having a cashier scan them at the checkout. Terms and conditions on Lidl's website – which were quickly removed following enquiries from The Grocer – said the app could be used in the discounter's Fulwell store in south west London.
Aldi's latest trademark is the second clue this year it could be exploring similar ways of streamlining the shopping experience. In April it filed the trademark 'Aldi Shop & Go' with the Intellectual Property Office.
Both 'Aldi Go' and 'Aldi Shop & Go' are to apply to a long list food and drink and general merchandise, plus "arranging contracts for the buying and selling of goods", among other things.
"We regularly develop and trademark new brands that we might want to protect in the future," said an Aldi spokeswoman.