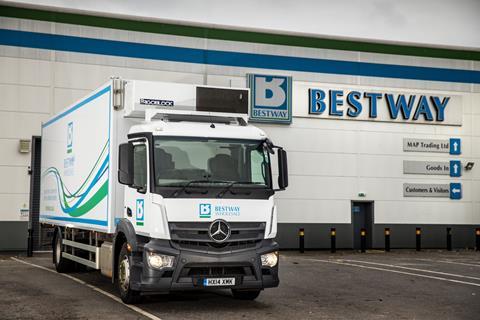 Bestway has relaunched its Retail Development Programme with three two-day courses scheduled to take place before the end of the year.
The events will be held in Glasgow on 12-14 October, Heathrow on 2-4 November and Leeds on 7-9 December. The first day will consist of a series of seminars, which will be followed by a trade show, showcasing emerging trends and new products.
It is the first time Costcutter retailers will be invited to join since its acquisition was finalised earlier this year.
Retailers that attend the events will be eligible to enter the annual Bestway Retailer Development awards, which will be held in London in May 2022.
The winning retailers will be selected based on their "professionalism, implementation of advice received and sales figures that demonstrate the improvements they have made", according to the wholesaler.
A prize fund of £55,000 will be split between the winners.
"As a business, we are enormously proud to have developed and be hosting this scheme," said Bestway MD Dawood Pervez.
"Further to the changing of regulations, we are pleased to be hosting this year's programme in person as we know our retailers have missed the direct contact that this scheme affords them alongside the opportunity to connect with each other and our suppliers.
"Together, we talk about best practice and emerging trends, we share insights and suppliers present new products for the future. Learning from each other and collaborating together is a powerful force that delivers back great value, which in turn helps drive growth and upsell."