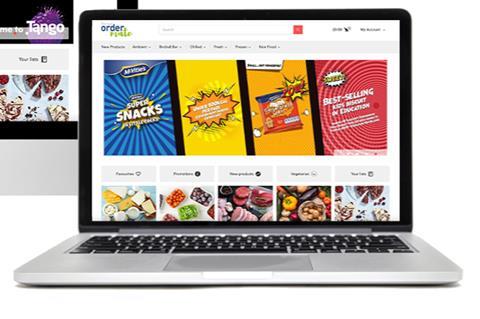 Birchall Foodservice has seen sales jump 15% in September compared to the same month in 2019, pre-pandemic.
The wholesaler has attributed the "record breaking" sales to the introduction of its bespoke online order platform OrderMate, which celebrates its first anniversary this month.
The platform, which took four years to develop, has seen basket spend grow by 8% for orders placed via OrderMate compared to its traditional telephone ordering service.
All 6,000 of Birchall's products are available on both the OrderMate app and the desktop version, which was launched six months later in April 2021.
"OrderMate has revolutionised our business and has been the catalyst for much of our recent growth," said Birchall Foodservice MD Justin Birchall.
"One year on from its launch, we now take over 30% of our daily sales online via OrderMate, and this figure is increasing every month. We spent almost four years meticulously developing the platform with a small team of customers to create something that was not only simple to use, but would also meet the demands of the busy, modern caterer.
"When combined with the exceptional support of our telesales and field sales teams, I believe OrderMate offers an unrivalled shopping and customer service experience for caterers."
The success of OrderMate has led to the business acquiring seven new vehicles to deliver goods and recruiting seven new drivers.
The wholesaler has also invested in almost 400 solar panels for its main Burnley-based depot as it continues to reduce its carbon footprint.