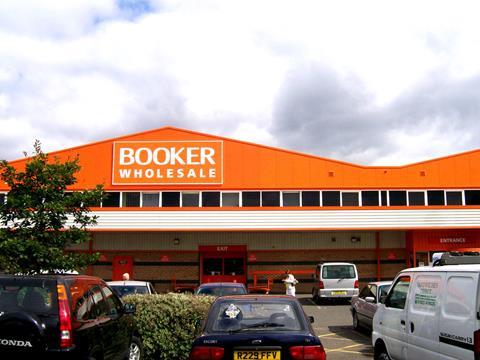 The union representing HGV drivers at Booker's Thamesmead depot has begun balloting members over strike action.
Unite kicked off the process this week claiming Booker managers are "missing in action" and have "disappeared", meaning pay negotiations have not been able to take place.
The union is seeking a deal for 40 HGV drivers at Thamesmead similar to one at Booker's nearby Hemel Hempstead site, in which counterparts received a £5 per hour wage uplift due to the driver shortage.
"Despite the company indicating it wanted to get pay talks started early to address the issue, the top managers have gone missing in action," said Unite regional officer Paul Travers. "At a time when the country faces the worst HGV driver shortage in modern times, with an estimated 100,000 vacancies in the industry, it is the height of irresponsibility that there is no executive for Unite to negotiate with – it is worthy of a Fawlty Towers episode."
A spokeswoman for Booker said: "The national shortage of HGV drivers across many industries has created some distribution challenges but we're doing everything we can to ensure customers can get the products they need. We continue to work with our suppliers, our colleagues at our distribution centres and Unite to manage the issue."
The shortage of HGV drivers has sent wages spiralling in recent months as businesses look to entice existing employees from competitors.
A combination of the pandemic, Brexit and changes to tax regulations has resulted in a shortfall of up to 100,000 HGV drivers, according to the Road Haulage Association.
The Grocer understands wages have increased by up to 24%, while major supermarkets have been offering thousands of pounds in 'sign on' bonuses.
Last week HGV drivers at GXO Logistics Drinks threatened strike action after a 1.4% pay increase fell short of expectations.
Unite members employed by the business plan to strike for 24 hours on Tuesday 24 August and Thursday 2 September. The union also said it was imposing an overtime ban and work to rule starting on 24 August and continuing up to Monday 15 November.
Union members employed by the company are based at 26 of its sites and responsible for around 40% of the beer deliveries to pubs and other hospitality outlets across the UK.