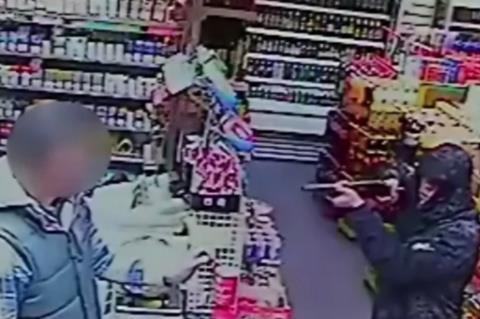 The British Retail Consortium is renewing calls to make assaulting or abusing a retail worker a separate offence, including tougher sentences for offenders.
The call comes as today marks the second reading of the Police, Crime, Sentencing and Courts Bill in the House of Lords.
The BRC said it hoped the government would honour the commitment it made in July that it would consider amendments to the flagship policing bill as it made its way through the Lords.
This was after MPs voted against the introduction of a new clause that would have made attacking a retail worker a separate offence earlier this year.
The BRC said this would act as a deterrent to potential offenders and ensure retail workers feel safer. It would also increase visibility of incidents so that police forces can allocate appropriate resources and ensure they provide an adequate response.
"The current laws simply do not go far enough," said BRC CEO Helen Dickinson. "Most offenders go unpunished, while victims and their families are left traumatised. We cannot let another year to go by with rising crime statistics and a mounting pile of deplorable stories of violence and abuse in shops. The government needs to act, and deliver on its commitment to protect retail workers."
Violence and abuse against shopworkers rose 7% in the year to April 2020, according to the BRC 2021 Retail Crime Survey.
Shopworkers faced 455 incidents of violence and abuse each day during the 12-month period. That equated to over 50 incidents an hour, or almost one attack a minute in a nine-hour working day.
"This is the chance for the government to send a clear message on retail crime by introducing a new specific offence of assaulting a shopworker," said ACS CEO James Lowman.
"There are so many parts of the system that need addressing, including police response, out-of-court penalties and rehabilitation, community policing and reporting of crime, but this new offence is an important part of the solution and the least shopworkers deserve after a fraught 18 months and experiencing far too much abuse and violence for far too long."
Last month, however, marked a milestone for shopworkers in Scotland as the new Protection of Workers Act 2021 came into force.
It creates a new statutory offence to assault, threaten or abuse a retail worker as they're going about their job. It also means if the worker is carrying out mandatory duties such as age verification or refusal of sale at the time of the attack, tougher penalties for aggravated assault could be imposed.
Dickinson continued: "We need legislation in England and Wales to protect our hard-working retail colleagues. It makes no sense nor is it remotely fair that people who work in retail are better protected in Dundee than they are in Doncaster."