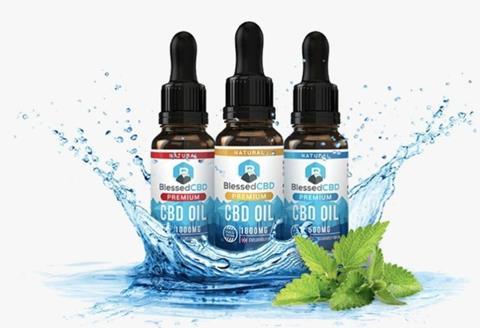 Canada-based Hide Tide has acquired Scottish online CBD retailer Blessed in a deal worth more than £11m as it looks to build its e-commerce presence in the UK and Europe.
Founded in 2019, Blessed CBD sells a range of hemp-derived CBD oils, creams, gummies and capsules from its D2C store.
In 2020, the site registered almost five-million visits, with average order value hitting £75. Revenues have grown rapidly since launch, with turnover of £5.1m and EBITDA of £2.8m in the year ended 31 August 2021.
Founder and CEO Vithurs Thiru will join Calgary-based High Tide as senior manager of search (SEO).
He said: "Blessed CBD has experienced rapid growth and success from inception, and our goal is to become the most sought-after CBD brand globally."
Thiru added he would work to accelerate the digital presence of High Tide's brands and to position the group as one of the leading vertically integrated cannabis companies in the industry.
"This acquisition provides unparalleled opportunities for growth to serve our current and future customers, expand into emerging new markets, and introduce new products unmatched in quality."
Nasdaq-listed High Tide agreed to acquire an 80% holding in Blessed for £9.1m (giving Blessed an enterprise value of £11.3m), with a three-year option to buy the remaining 20% at any time.
High Tide is a retail-focused cannabis company, with 101 sites spanning across Canada.
CEO Raj Grover said: "This acquisition marks our entry into the highly lucrative and rapidly growing UK CBD space, which we expect to serve as a launching pad for High Tide to further penetrate the EU market for hemp-derived CBD products, while also taking advantage of cross-selling opportunities related to our in-house product lines.
Still in its infancy, the CBD industry is growing fast, with a recent report from Global Market Insights finding it surpassed $7.1bn internationally in 2020.
KPMG conducted financial due diligence on behalf of High Tide, while Garfinkle Biderman and Ince Gordon Dadds acted as legal advisors.
Carlsquare and Addleshaw Goddard acted for Blessed.
Addleshaw Goddard corporate partner James Tatro said cannabis legalisation in Canada had led to it becoming home to some of the largest cannabis and CBD companies in the world.
"Blessed CBD has carved out its niche in the UK market by creating a premium brand selling premium products that rank top in almost all customer reviews. This latest deal marks a growing trend of listed Canadian giants buying fast-growing European CBD brands.
"As the wellness trend continues at pace, and with the CBD regulation and legislation becoming clearer across Europe, we can expect to see greater activity and consolidation in the CBD industry."