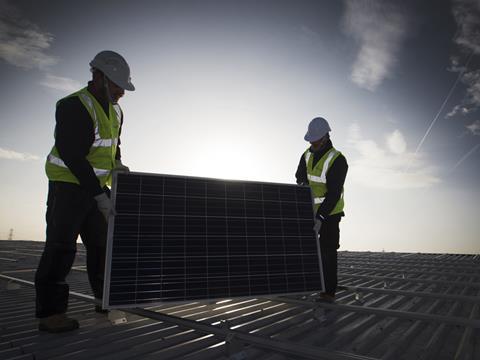 Castell Howell has reduced its carbon emissions by 42% in the last three months after installing solar panels and LED lights across its estate.
The Welsh foodservice wholesaler also introduced a fleet of electric vehicles for its sales team this year which has contributed to its carbon footprint reduction. The new cars were funded with the help of the government's Office for Low Emission Vehicles Grant.
In a bid to adopt further energy saving initiatives, Castell Howell has partnered with the National Botanic Garden of Wales and West Wales River Trust to launch a nature stewardship plan, with the aim of growing organic vegetables to provide to some of its public sector customers next year.
Castell Howell head of CSR Edward Morgan told The Grocer the aim of the alignment was to "focus on biodiversity within the supply chain".
"We are aiming to collaborate on this horticulture-cum-biodiversity project to help promote the work of those organisations with pollinators and the national plant DNA database. We also focus heavily on recycling on site and all EPS waste is converted into briquettes and sold as recycled material to the construction industry," he said.