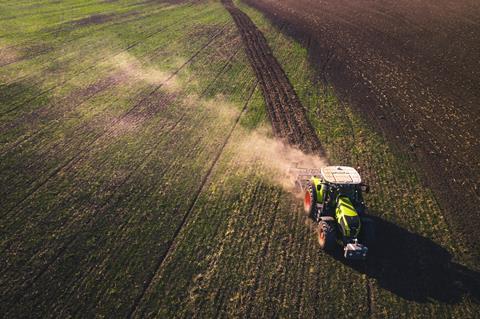 The Environment Agency has launched a project to standardise metrics to measure environmental performance in the food and drink industry.
The scheme was designed to help manufacturers convey their 'eco performance' to shoppers in a consistent manner across the industry as a way to reduce potentially misleading claims and greenwashing.
"One of the big challenges for food businesses trying to mitigate climate change is how to communicate their environmental performance that goes beyond legal compliance effectively and efficiently," said project lead Becca Tremain.
"Different food businesses have developed and adopted various environmental metrics and it can be time-consuming for food businesses to collect data from different supplier systems.
"This project seeks to address this challenge by standardising environmental metrics for food businesses that go beyond legal compliance."
The Environment Agency's goal is to make it easier for consumers and businesses to understand the environmental performance of companies in areas such as greenhouse gas emissions and resource efficiency.
Tremain said this could provide an efficient solution to enable the automation of environmental performance data transfer across different businesses in the sector.
The regulator and its partners will be working alongside the Institute of Environmental Management and Assessment, as well as industry giants such as Sainsbury's, Nestlé and Vitacress, to ensure the efficacy of the standardised metrics.
Some key players in the food and drink industry have recently joined different schemes to introduce 'green labels' that help measure the environmental impact of food production.
Last month, non-profit organisation Foundation Earth started rolling out front-of-pack eco-scores on food products.
The labelling scheme draws on data from the world's two leading systems for measuring the impact of food production on the environment.
The Environment Agency's latest project has been devised in partnership with the University of Cambridge, the Scottish Environment Protection Agency, the Northern Ireland Environment Agency, Wrap and the British Standards institute.
It was funded with a £195,000 grant from the Regulators' Pioneer Fund, launched by the Department for Business, Energy and Industrial Strategy.
Business minister Lord Callanan said: "Good regulation should spur entrepreneurship, not stand in its way, and this project will help keep the UK at the cutting edge of innovation.
"This project aiming to standardise environmental metrics for the food and drink sector could pave the way for exciting developments in the sector, bringing benefits to British businesses and consumers alike."
In addition, the initiative aims to boost companies' sustainability credit by encouraging them to opt for greener manufacturing options and business operations.
The move comes amid the Competition & Markets Authority's recent efforts to crack down on greenwashing.