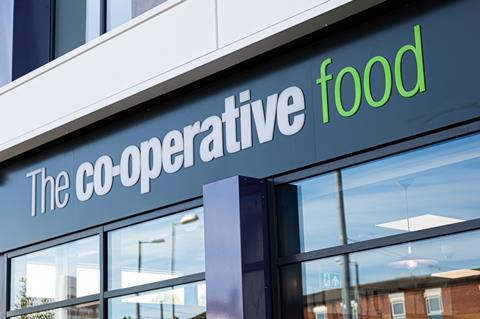 Central England Co-op has reported a 1.9% dip in sales to £477.9m for the six months to 7 August.
The society said this was largely due to the tough comparison against the "dramatic spike" in trading it saw following the onset of lockdown in March 2020.
Sales remained 4.3% above pre-pandemic levels, totalling £458.1m during the first six months of 2019.
"Our society has continued to perform well," said Central England Co-op president Jane Avery.
"We have not sat on our laurels and taken it for granted that those who discovered us during the pandemic would remain loyal, but have continued to innovate and attract and retain new customers."
Central England invested £7.7m in two new food stores and 23 refurbishments during the period.
It has also continued in its work with FareShare Midlands and local food banks, which has fed thousands of meals to families and children, the retailer said.
Furthermore, Central England Co-op announced in June it was investing £350,000 in a new project that aimed to create sustainable spaces outside its food stores and funeral homes in conjunction with charity Groundwork.
These included a variety of spaces including orchards, allotments, play areas, educational spaces, recycling facilities, as well as support for sustainable transport.
"Thank you to our members, for your loyalty and support, and thank you to our valued colleagues across our family of Co-operative businesses for making sure our members and customers in the communities in which we serve could access the food and goods they needed, as well as providing consistently high standards of care for the deceased and support to the bereaved," said Central England Co-op CEO Debbie Robinson.