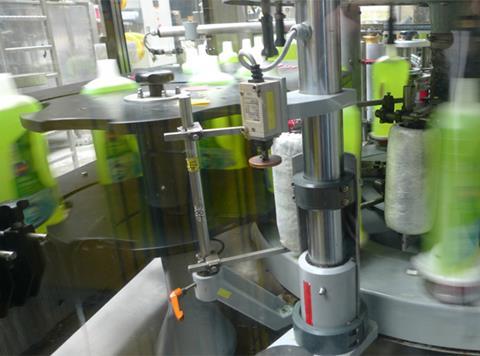 Household goods manufacturer McBride issued a savage profits warning this week as mounting costs continue to bite at the bottom line of the fmcg industry.
The private-label cleaning goods producer downgraded its full-year profit expectations by up to 65% on Thursday amid mounting input and transportation costs. It said the raw material environment was "extremely challenging" in terms of "exceptional" price increases and supply availability, while it is experienced "distribution challenges" particularly in the UK and Germany due to the shortage of HGV drivers.
McBride sought to reassure the market these costs could be recouped by price increases – with discussions underway with customers to pass on variable pricing surcharges based on key commodity prices.
However, these price hikes are being enacted at a slower rate than targeted, meaning it expects adjusted profit before tax for financial year 2022 to be 55%-65% lower than market consensus, and for net debt at 30 June 2022 to be 5%-10% higher than current estimates.
AJ Bell investment director Russ Mould suggested McBride was especially exposed to inflation as its private-label nature means it does not have any pricing power from brands. "Many of its customers are larger and have more muscle when it comes to pricing discussions," Mould said. "And there are other suppliers who can be used as a bargaining chip by customers for good measure."
"For the moment, it looks like McBride is the meat in the sandwich between suppliers and buyers and its profits – and share price – are being squeezed accordingly."
McBride's shares fell 8.8% to 77.3p on the news – after opening as low as 73p – having traded at over 210p in late 2017.
Elsewhere, Just Eat Takeaway.com gave investors a mixed trading update, as revenues surged by more than 50% in the first half of the year while posting huge losses due to heavy investment in growth.
In the first six months of 2021, Just Eat's revenue on a combined basis grew by 52% to €2.6bn compared with €1.8bn in the first half of 2020. However, it plunged to an adjusted group EBITDA loss of €190m compared with a profit of €205m in the same period a year ago, which it said reflected significant investment in the company.
In particular it said it has invested strongly in "historically underinvested legacy Just Eat markets", to boost roll-out, brand awareness and value. These investments, it said, have led to superior growth, and increased online share gains in many markets, including the UK and Australia.
Analysts at HSBC commented: "Even if you do believe JET will win, as we do, there is the legitimate question of how much this will cost… But near-term forecasts are less important than strategic progress and clarity, and we thought management delivered on this front."
Shares in the group rose 2.9% to 6,310p on Tuesday and were close to two-month highs having climbed to 6,770p by Thursday.