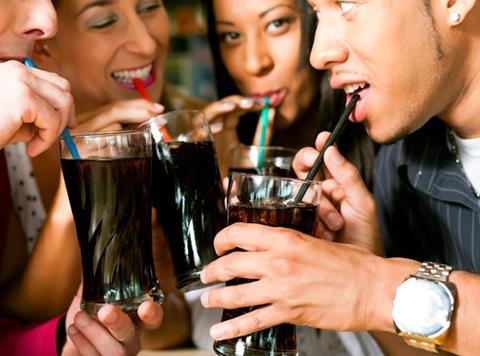 Top story
Drinks ingredients firm Treatt has reported a strong finish to the financial year as it benefitted from the ongoing trend for healthy living.
Revenues in the year ended 30 September are expected to be up 14% to £124m, the group, which supplies some of the biggest names in fmcg with natural extracts and ingredients, revealed in a pre-close trading update.
Growth was driven by categories focused on healthier living, with tea a stand-out performer. The tea, health and wellness (including sugar reduction) and fruit and veg categories grew by a combined 64% in the period, with tea up 113% to represent 11% of group revenues.
Treatt was boosted by the return of the hospitality industry around the globe after prolonged lockdowns, with a number of new products launched that had been delayed by the pandemic.
Among the group's other categories, citrus, which contributes 44% to overal turnover, remained broadly flat and the traditional range of herbs, spices and florals also remained unchanged.
Treatt said the pre-pandemic market trends for 'better-for-you' and natural products continued in the alcoholic and non-alcoholic beverage sectors and the group won numerous new customers in the year, while expanding with existing ones. In particular, the group continued to grow its presence in the burgeoning alcoholic seltzer market as new brands and flavour combinations compete for market share.
It added the global supply chain issues rocking the industry had been felt by its logistics teams, but it has not yet "materially impacted" the group.
Profits for the year are expected to be in line with the previously upgraded figures the group gave back in January and May.
Following the year of significant growth, Treatt's order book for the new financial period is also up year-on-year.
CEO Daemmon Reeve said: "It has been a great year for Treatt, with some fantastic achievements across the Group, despite the backdrop of Covid-19. My thanks go to all of our colleagues for their tremendous endeavours and commitment.
"In an evolving consumer market, we continue to make great strides in products that facilitate healthier living and we have increasingly strong capabilities allowing us to innovate and partner more closely with our customers.
"We have much to look forward to as a group and continue to invest in our people and infrastructure to ensure we sharpen our focus on value-add solutions for our customers and can take advantage of the multiple opportunities we see for further success in the future."
Treatt shares opened 1.7% higher at 1,052.4p on the back of the news. The stock is up 29% in the year to date.
Morning update
Long-serving SSP Group non-executive Ian Dyson is stepping down from the board of the Upper Crust owner after being appointed chairman at online fashion retailer Asos.
The move comes after Asos revealed this morning that CEO Nick Beighton is leaving the company after 12 years, with six of those as boss.
CFO Mat Dunn has taken on the additional role of chief operating officer while a search for Beighton's replacement takes place.
Dyson will replace Adam Crozier – who has already announced his departure – as non-executive chairman. Dyson, who is currently Asos' senior independent non-executive director and chairman of the audit committee, will start the new role on 29 November for a three-year term.
Dyson has been a non-executive with SSP for more then seven years.
He said: "Asos is a great business with a strong brand and a talented team, and I am proud to be taking over as chair. My key priorities will be recruiting a new CEO to take the business forward, at the same time working with Mat Dunn and the rest of the executive team to deliver our compelling strategic plan."
Beighton added: "I have enjoyed every moment of my 12 years at Asos. When I joined, there were fewer than 200 people and we had annual sales of around £220m. I leave a business reporting turnover of almost £4bn, with more than 3,000 fantastic Asos-ers delivering for 26 million customers in 200 markets around the world. I am particularly proud of the way in which we have led our industry on putting sustainability at the heart of everything we do with our 'Fashion with Integrity' programme. I wish Mat and the rest of the team well for the next phase of the Asos journey."
Shares in the fashion retailer plummetted 14.5% to 2,377p after the surprise announcement.
The FTSE 100 managed to open in positive territory despite the gloomy sentiments surrounding markets at the moment. London's leading sharese nudged up 0.1% to 7,100.90pts.
Early risers in food and drink included Parsley Box Group, up 7.2% to 44.5p, Hotel Chocolat Group, up 4% to 494p, and AG Barr, up 1.2% to 506p.
THG was back among the fallers after some buying by directors temporarily stopped the rot last week, with shares down 3.2% to 438.3p this morning. McBride and Britvic were also among the fallers, down 5.6% to 68p and 4.7% to 860.5p respectively.
This week in the City
It's looking a little quieter on the markets this week.
We kick off tomorrow with the latest grocery market share data from Kantar and retail sales figures for September from the BRC and KPMG.
There's a trading update on Wednesday from Just Eat Takeaway, as well as from pub group Marston's.
And in the US on Thursday, Walgreens Boots Alliance reports its latest quarterly figures.