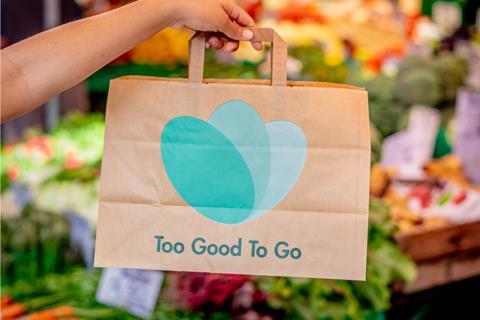 Company Shop has partnered with food waste app Too Good to Go.
The move will see Company Shop sell Too Good To Go's 'Magic Bags' packed with goods approaching their sell-by date, but "perfectly good to eat", sold across its 14 stores, following a successful pilot.
Customers will be able to search, select and collect one of the bags using the food waste app.
The money raised from selling the bags will be donated to Company Shop's social enterprise to help expand its learning and development programme to support families and disadvantaged communities.
"At Company Shop Group, we are always looking for pioneering new ways to reduce waste and working in collaboration with other organisations across the sector is a brilliant way to achieve this," said Company Shop Group deputy MD David Lennon.
"Collaborating with Too Good To Go is a perfect fit for us, enabling us to redistribute even more surplus stock and getting it on people's plates where it was intended. Using the income generated from this partnership to fund the expansion of our Community Shop social enterprise will help deliver significant positive impacts across many more communities, unlocking the true power of surplus stock."
Too Good To Go UK MD Paschalis Loucaides said: "I'm thrilled that we're rolling out our partnership with Company Shop Group. Not only does wasting food not make sense, but it also accounts for 10% of global greenhouse gas emissions.
"If we are to tackle climate change then fighting food waste is one of the most impactful actions we can take. Collaboration is vital in the fight against food waste and by working together with Company Shop Group we're going to be able to take a huge bite out of the volume of food wasted every day in the UK."