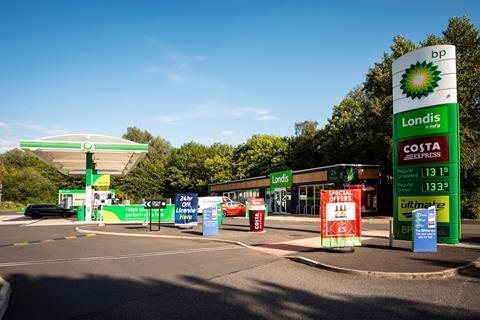 The UK's deal watchdog has kicked off an investigation into the £7.1bn takeover of Morrisons by Clayton, Dubilier & Rice.
Any issues for the Competition & Markets Authority (CMA) are likely to centre around the forecourt operations of the Yorkshire-headquartered supermarket and Motor Fuel Group (MFG), which is also owned by the US private equity firm.
MFG, which CD&R bought for £500m in 2015, is already the UK's biggest petrol station operator following a merger with rival MRH in 2018, with the group running more than 900 sites.
A combination with Morrisons will add another 335 sites under CD&R's control, although the PE firm has yet to unveil plans for any integration. However, analysts expect a ramping-up of Morrisons' convenience offer through the network.
The CMA will scrutinise whether the deal will result in less choice or higher prices for drivers around the UK, especially in areas where MFG and Morrisons sites compete closely.
A spokeswoman for CD&R said: "As expected, the CMA has issued an initial enforcement order and CD&R looks forward to working constructively with the CMA to address any questions they may have."
The watchdog conducted a similar investigation into the £6.8bn takeover of Asda by the Issa Brothers, who own forecourt giant EG Group. That deal brought together EG's 389 petrol stations and Asda's 300-plus.
Worries were raised around 27 sites, with the Issas offering to offload the selected forecourts to avoid a full-scale phase 2 investigation and get the Asda deal over the line.
The CMA also forced MFG to sell 29 sites in 2018 after finding concerns with the merger of its 440 petrol stations with the more than 490 owned by MRH. The enlarged MFG operates BP, Shell, Esso, Texaco, Jet and Murco fuel brands, with Budgens, Londis and M&S retail offerings alongside the likes of Subway, Costa, Starbucks, Greggs and Pret.
No dates have been set by the CMA yet for the deadline on invitations to comment on competition worries or whether it will launch a full merger inquiry.
The opening of the investigation follows Morrisons ceasing to trade as a public company this week as its listing on the London Stock Exchange was scrapped after 54 years.