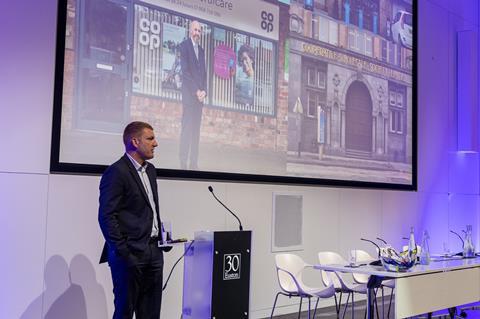 Convenience stores could bear a bigger business rates bill come the revaluation in 2023, Co-op MD of property Stuart Hookins has warned.
Speaking at the Convenience Conference last week in London, he said: "An interesting development and challenge for us all going forward will be business rates.
"We've benefited from the relief and the revaluation being pushed back. But we do expect the convenience industry to be hard hit when the revaluation does come in 2023."
At revaluation, the Valuation Office Agency adjusts the rateable value of business properties to reflect changes in the property market. It is currently contacting businesses to request rental information in preparation for it.
But as Hookins referenced, the government will look to keep the business rates "fiscally neutral", meaning the total sum collected from businesses will not change.
The Grocer understands this could lead to convenience stores fitting a bigger portion of the bill as properties from other industries could be deemed less valuable, or there will be less of them for the government to draw tax from.
ACS CEO James Lowman explained: "If the convenience sector does make up a bigger proportion of the overall business property market, with fewer restaurants, cafés, pubs and so on, this could mean convenience stores will pay a bigger proportion of the overall bill.
"Every single time there is a revaluation, there's winners and losers."
The sector's rates bill during 2019 to 2020 was £274m, according to the ACS Local Shop Report. Thanks to the business rates relief however, it equated to £0 from April 2020 until June this year as the government wiped the tax by 100%.
This was reduced to 66% in July, which will last until March next year. However, properties with a rateable value of £12,000 or less are exempt entirely.
"Should more stores be exempt from paying it?" asked Lowman. "The business rates relief system could work more effectively to support stores with a strong community impact.
"The system also acts as a barrier to investment. When the business properties are assessed, they look at the investments that have been made in it. So the more you invest, like with solar panels and CCTV, the rates bill can go up on the basis of doing those things. And we think that's very anti-investment."