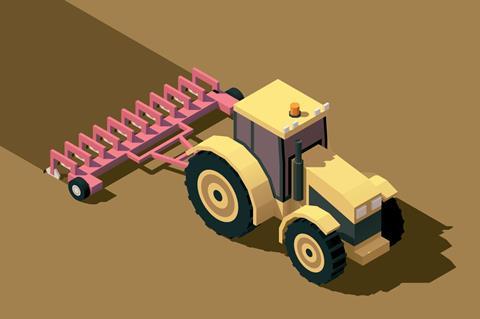 With COP26 fast approaching and Brexit and Covid-19 exposing the vulnerability of the nation's food supply, The Grocer is hosting a free webinar exploring how the UK can square the circle between food security and the environment.
Taking place at 11am on Wednesday 27 October, the 60-minute webinar will seek to answer whether the UK can feed the nation without resorting to damaging farming practices.
This is your chance to learn from (and pose questions to) a fantastic panel of experts from across retail, farming and sustainability.
Chaired by Carina Perkins, editor of thegrocer.co.uk, our panel will explore questions such as what farming methods should be embraced, whether livestock farming has a role in a sustainable future and what role imports could play in helping protect UK food security while minimising the environmental impact of our diets.
Panellists will include Tara McCarthy, CEO of Bord Bia, who has over 20 years' experience in the food industry; Patrick Holden, CEO of the Sustainable Food Trust, who was previously director of the Soil Association and has farming experience spanning nearly 50 years; and James Lomax, Sustainable Food Systems and Agriculture Programme Officer at the UN Environment Programme, who has been leading UNEP's efforts on sustainable food systems and agriculture since 2009.
We are inviting you to submit your burning questions ahead of the event.
You can register and pose your questions here.
All questions must be received by 5pm on 18 October.
The 'How to Square The Circle Between Food Security and the Environment' webinar is sponsored by Bord Bia.