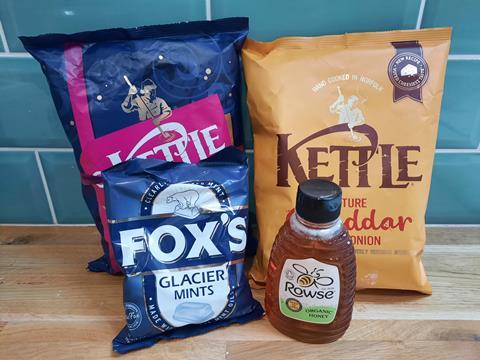 UK food and drink deal activity surges to ten-year high
UK food and drink M&A activity jumped to its highest level since 2010 in the fourth month period between May and August as the 2021 rush of dealmaking continued.
According to new figures from Oghma Partners, the four month period saw deals concluded worth an estimated £3.9bn, which is the largest total recorded since 2010.
The year to date total value of recorded deals are estimated at £5.8bn, which already surpasses every other year recorded since 2010.
Values were driven were a number of large deals in the UK market, including the £1bn sale of Valeo Foods to Bain Capital, the purchase of Kerry's ready meals and meats business by Pilgrims Pride and the purchase of Stocks Spirits Group by Sunray Investments.
The period also demonstrated that overseas buyers have not lost their appetite for UK businesses, Ferrero's acquisition of Burton's Biscuits and Newlat's acquisition of Symington's being two examples
The 29 transactions in the period represented an 81% jump in year-on-year activity, although volumes remaining more in-line with pre-Covid levels given the prevalence of large private equity deals (43% of total deal values)
Four deals accounted for 70% of the total deal values in the period.
At the current rate of activity, 2021 should see deal volume recover to pre-pandemic levels and in line with the long-term average, Oghma said.
However, it warned that like for like deal volume comparators start to get tougher given the recovery seen in deal volume in the final period of last year.
Additionally, the trading environment has become increasingly challenging, with cost pressures including labour, energy, raw material or distribution costs intensifying.
"The next twelve months will be a further test of the business models of many companies," the report stated. "Weaker businesses that struggle to get pricing through and/or reduce costs will find the prospect of a business exit more testing under these conditions."