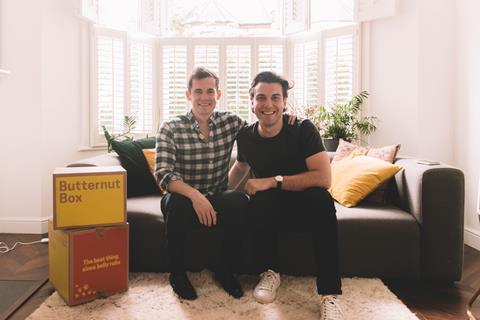 Dogfood subscription specialist Butternut Box saw revenues surge by 114% to more than £23m as its rapid growth was boosted by a spike of new customers during the Covid period.
New accounts show sales in the year to 27 December 2020 rose 114% to £23.2m from £10.9m in the previous year.
Growth was boosted by an increase in consumers shopping online during the coronavirus lockdown periods, together with a rise in the number of dog owners boosting the overall petfood market.
"As a fresh dogfood company, whose shop front is – and always has been – online, we feel very fortunate that the impacts of Covid-19 worked in our favour," said co-founder Kevin Glynn.
The increase in sales was accompanied by improved profitability and a reduction in its overall losses.
Gross profits were driven by efforts to reduce unit costs associated with each delivery box through scale, rather than cutting costs, which the brand said might affect quality or customer experience.
The growth in overall dog ownership and e-commerce also enabled the group to grow its customer base with a lower marketing spend per new customer.
Pre-tax loss was cut to £6.7m from £7.9m, representing 29% of total turnover compared with 73% in 2019.
Capital expenditure grew to £9.4m from £0.8m during the year, primarily related to plant and machinery at its new facility in Bassetlaw , Nottinghamshire, to increase production capacity.
Butternut Box raised £40m of new funding in August, led by the European fund of L Catterton, to fund its continued growth plans.
Earlier this month it launched a Turkey Tenders and Chicken Tenders treating range, and plans to use the £40m cash injection to drive further new product development and expansion into new markets.
"Since Covid restrictions have ended we've expanded from prioritising the experience and happiness of our existing customers to returning to growth, and taking on new customers," Glynn said.
"Our Naturally Tasty Tenders were launched a couple weeks ago and feedback from customers (dogs and humans) has been really, so positive.
"This launch will be the first of many new product innovations. Q4 in particular is going to be an exciting one for us at Butternut as we have a further two new product releases to come."