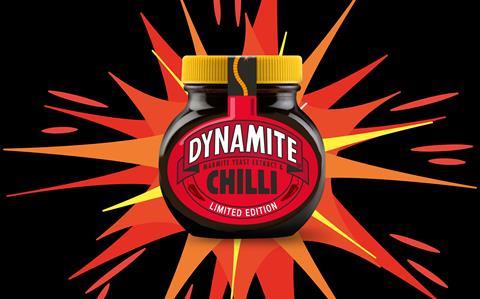 UK-listed companies in consumer-facing sectors accounted for more than a third of the profit warnings issued from July to September as the pressure from rising costs, supply chain chaos and labour shortages took their toll.
Overall, 65% of consumer-facing profit warnings cited cost or supply issues in the third quarter, according to the latest report by EY-Parthenon.
FTSE food producers have issued four profit warnings so far in 2021, including Reckitt Benckiser, Fever-Tree and McBride. EY said it was the highest pace of warnings seen since 2017.
The report comes as some of the biggest names in food and drink this week revealed the impact of accelerating input cost inflation.
In its first-quarter update, P&G said it was preparing to increase prices across more of its household goods portfolio in the face of stronger-than-expected supply chain headwinds. It echoes similar price hike warnings from other US consumer goods groups such as Kraft Heinz, Mondelez, General Mills and Colgate-Palmolive, as suppliers look to protect softening margins.
Danone earlier this week held its full-year profits guidance despite inflationary pressures and slowing sales in Q3, citing productivity gains and pricing action to mitigate pressures.
Nestlé raised its guidance for organic growth for the year after a strong Q3, partially fuelled by price rises. CEO Mark Schneider said a "relentless focus" on local execution and agility enabled the Swiss group to navigate input cost inflation and supply chain constraints.
He added the group had increased pricing in the third quarter in "a responsible manner".
On Thursday, Unilever revealed it was relying on price hikes to hit its forecasts, as a 4.1% uplift in prices drove growth in the third quarter. It warned worse was to come next year as it continued to battle input cost inflation.
CFO Graeme Pitkethly said: "We expect inflation to be higher next year than this year."
As suppliers force through price increases, AJ Bell financial analyst Danni Hewson highlighted the delicate balancing act they faced in keeping their products competitive.
"It is a real test of the strength of the company's brands," she said.
"Will we really stick with branded soap at a materially higher price when there's an unbranded alternative sitting next to it on the shelf which is an order of magnitude cheaper?
"If enough consumers decide they can put up with a cheaper alternative, then it would become a big problem for Unilever."
As the intensity of pressures squeezes suppliers harder, the major supermarkets are enjoying healthy jumps in their profitability, with a bullish Tesco upgrading its forecasts after posting soaring profits for the first half.
The retailer said earlier this month it expected adjusted operating profit to be between £2.5bn and £2.6bn for the year, following a 30% rise in operating profits to £1.3bn in the six months ended 28 August.
Tesco said that as industry supply chains came under increasing pressure, it was able to leverage strong supplier relationships and distribution capability to maintain good levels of availability for customers, contributing to its market outperformance.
Ged Futter, director at consultancy The Retail Mind, said suppliers needed to be "resolute, aligned & absolutely consistent" to pass on inflation to retailers and halt future profit warnings.
However, he added supermarkets were not in the driving seat in the current environment.
"Supermarkets are not resisting as hard as they previously have because it is harder to fight that position if your own CEO is warning about inflation and if you are putting prices on shelves up yourselves."
He said: "Suppliers have a lot of power because of the supply shortages and ongoing HGV crisis.
"Unilever are saying, 'here are the price increases, this is the date they are going through and if you don't like it then we won't be delivering to you'.
"It isn't just the big suppliers who have that power. There is only so many trucks to go around and suppliers can threaten to withhold supply from supermarkets that don't play ball.
"Retailers may think they have the power, but the last thing they want heading into Christmas is empty shelves as that creates a panic. And once you get in that spiral it is very hard to get out of it."