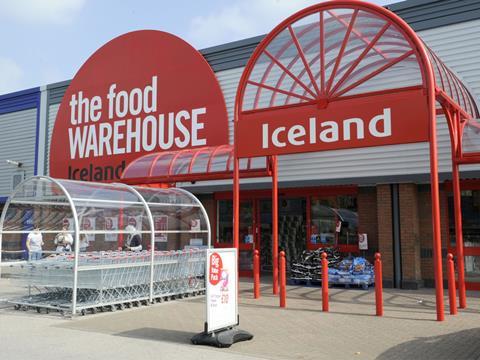 Iceland continues to cancel 250 store deliveries a week due to the lorry driver shortage as it heads into the busiest time of year.
The frozen specialist remains short of 100 HGV drivers, said Iceland MD Richard Walker.
Walker first revealed Iceland had been forced to cancel 250 deliveries a week in September, when he warned of possible food shortages.
Since then, Iceland has faced an early surge in Christmas demand – revealing frozen turkey sales were up 409% year on year early in October – while there has been no let-up in the rate of cancelled deliveries.
The weekly cancellations are on top of a 15% cutback to the usual schedule of store deliveries. Nevertheless, availability is holding up thanks to Iceland's focus on frozen food, said Walker. "It obviously has impacted some aspects, fast-moving lines such as bread and soft drinks, and fresh," he said.
"But actually, given our focus on frozen, our ability to plan ahead, we are much better placed.
"Yes, we're facing challenges in fresh and chilled but our teams are working round the clock to get stock into stores. Availability is good."
Iceland's logistics partner GXO has temporarily bumped basic annual salary from about £36,000 to over £41,000 to attract drivers at its Swindon depot.
Reacting this week to a headline in The Sun claiming supermarkets were set to ration festive food, Walker tweeted: "No we're not."
Iceland recently revealed it had ordered 20% more frozen turkeys than usual after a spike in online 'Christmas' searches as early as July.
It also recently launched a dedicated Christmas page on its website for the first time.
"We know our customers are planning ahead – they're doing that to guarantee their Christmas dinner – and actually we can plan ahead too," Walker said.