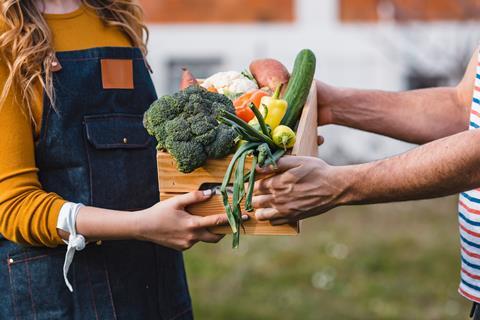 A new research project is seeking to determine the impact farm shops have on communities, suppliers and the UK economy.
With more than 1,000 sites currently estimated to fall under the definition of farm shop, the aims of the Farm Retail Association (FRA) study include building a clearer picture of the sector and helping it develop further. A survey is currently going out to FRA members, asking them for their views.
The association, which represents farm shops, farmers markets and pick-your-own businesses across the country, is working with Harper Adams University on the project. Researchers in the university's recently created Food, Land & Agri-Business Management department will contribute to the work.
There was evidence that consumers' appetite for farm shops had grown during the pandemic, with retail patterns changing as shoppers tried to stay local, said Harper Adams senior food retail & marketing lecturer Alastair Boot.
"However, there is a need to build up a picture of the sector as a whole and its impact across the country – and this is where our research will come in," he added. "Once we develop that clearer understating, it can be used to make the case for the nation's existing farm shops, and to help develop the sector further."
The FRA study was the largest undertaken by the association, according to chairman Rob Copley. "We encourage all farm retailers to take part in this nationwide survey to get a clear picture of what our sector is worth to the economy and reflecting the vital role our farm retailers play in communities," he said.
The findings may also help businesses with planning applications and funding bids, he added.
Are you a specialist retailer looking to source the best quality local and regional produce? Visit the Farm Shop & Deli Show 2022 to find trend-setting food and drink from hundreds of British suppliers, plus the latest technology and industry insight. Register your interest now