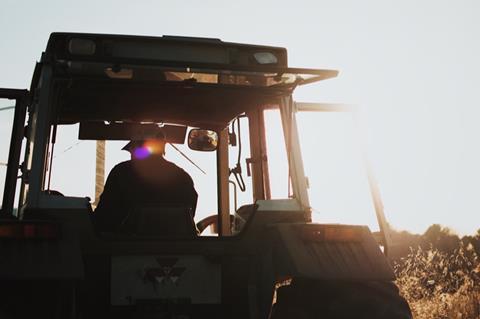 The accumulation of post-Brexit and Covid-19-related pressures has left growers on the brink of a mental health crisis, senior industry figures have warned.
Costs have risen sharply in recent months as growers have grappled with shortages of both seasonal and permanent staff – a problem that has led to unprecedented crop losses – and a lack of packaging and infrastructure materials.
Meanwhile, the ongoing logistics labour crisis has also hit the sector's bottom line at a time when the mults have been engaged in a price war.
According to British Growers Association CEO Jack Ward, growers are having to work with "largely static prices" that are "nowhere near reflecting the increased costs growers have been incurring".
The situation has led Ward to warn the industry's health and wellbeing is at a crisis point.
"Everyone's finding it more difficult, stressful and expensive. It's an irreconcilable equation," he told The Grocer. "You've got the physical and mental stress of it all. Three years ago, we wouldn't have touched on the subject. But if you're a grower, I imagine you're having endless sleepless nights."
Ward's comments were echoed by NFU president Minette Batters, who has made mental health a key facet of her tenure.
"Like many industries, British farmers and growers have faced serious challenges over the past couple of years and for many people, their mental health and wellbeing has suffered as a result," Batters said.
"Even as we come out the other side of Brexit and the pandemic, the impacts are still being keenly felt and we continue to encounter new challenges. It is more important than ever that we take care of ourselves and each other."
In its latest annual report published in July, farm welfare charity The Farming Community Network revealed mental health concerns such as stress and anxiety had, for the first time, become the most common factor in calls to its helpline in the year to March 2021.
Specific issues included anxiety about the future and Brexit uncertainty, the charity stated.
Another charity supporting farmers in England and Wales, The Royal Agricultural Benevolent Institution, said in a statement last month it had had to restructure its organisation owing to, "a greater demand for support from working farmers, as well as growth in awareness of mental health issues and the need to find effective ways to address these issues."
Part of this included making its free helpline service available 24/7 – an extension that would take place this autumn, RABI said. It cited loneliness as another major issue for the farming community.