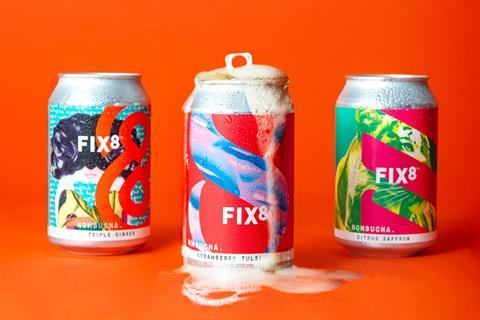 Kombucha brand Fix8 has been rescued from liquidation with a sale to international tea giant Global Tea, The Grocer can reveal.
The startup kombucha brand has been snapped up by Global Tea after running aground with cashflow issues exacerbated by Covid.
Prior to the pandemic, "the signs were positive, we'd had a really good launch, we were in Selfridges and Whole Foods and things were looking really exciting", its founder Freya Twigden told The Grocer. "We had just landed Gail's Bakery and loads of other premium outlets and our plan was to focus on out-of-home."
However, when lockdown hit "we didn't have any major grocery listings – which stifled a lot of brands", she said. "If you were targeting the out-of-home market it evaporated overnight so you had to diversify."
The brand pivoted into DTC and created kombucha homebrew kits to keep sales coming in. "In 2020 we basically built an online business overnight," said Twigden. "[The homebrew kits] became our bestseller in lockdown – once people were done with banana bread and sourdough they moved on to making kombucha.
"Everything was going well but we were limping. We just didn't have the capital reserves. August 2021 was one of our best months with inbound requests for meetings from major grocers and different countries, and yet from a cashflow perspective we just couldn't justify keeping going. It was pretty bleak and a hard realisation to come to."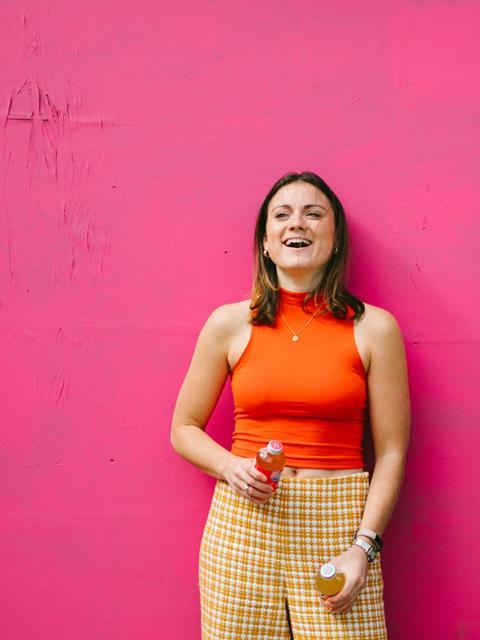 After putting the business into liquidation at the end of August, Twigden was approached by Global Tea. At the time, "my energy levels were running on empty and it had been quite a traumatising year – wholly demoralising", she said.
However, Global Tea "ended up pitching me my own business, which was quite a bizarre experience and quite humbling".
The two businesses were in "natural alignment because they are a major tea company" – tea being the key ingredient in kombucha, she said. "It is a bit of a natural fit and they have a huge amount of retail experience". Global Tea supplies a significant amount of own-label tea to the supermarkets.
The deal would allow Fix8 "to implement our growth strategy", said Twigden. "We were running the business on an absolute shoestring before… for the first time we can dream again."
This could also involve a potential expansion outside of kombucha for the brand. "Although I think kombucha is a wonderful drink, the way the UK consumer has adopted it is quite interesting and there is space for something close to it but not exactly like it," said Twigden.
"So we're now going to be able to bring NPD to market, not necessarily under the Fix8 brand – I'm debating whether we create a whole new brand for this concept – and working with some key people in the industry."