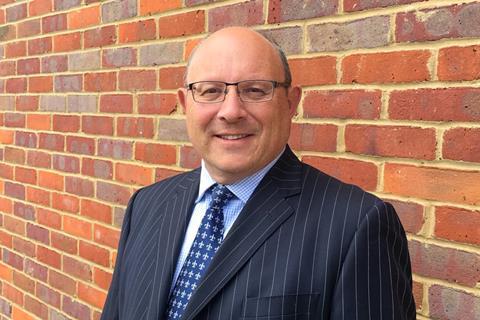 The Groceries Code Adjudicator, Mark White, has unveiled new best practice guidance in response to suppliers' concerns regarding supermarket audits.
Speaking at his first annual conference since being appointed, White said all 13 major retailers had agreed to sign up to the guidelines, which are intended to improve audit transparency for groceries suppliers.
The GCA said he had received a series of complaints from suppliers about retrospective audit reviews and that small suppliers were at higher risk of being "disproportionately affected" by such practices.
"They are concerned about an apparent lack of data, or cherry picking of data, the time it takes to settle matters and, in some cases, attempts to link settlement of issues to current and future trading," White told the conference.
"The best practice statement is intended to promote better working practices by the Designated Retailers, in the spirit of continuous improvement.
"To that end, retailers should properly scrutinise claims before they make them; they should share with suppliers the data and documents that support a claim and claims should be concluded in a reasonable timeframe.
"The settlement of claims must not be conflated with current or future trading."
The GCA also warned retailers against fixed notices for delistsngs. He said he received several queries from suppliers about delisting as supermarkets conducted range reviews post-pandemic, and that he was considering whether to eliminate the 12-week fixed delist period.
White said the concept of 'reasonable notice', which retailers must give to suppliers facing product delistings, was not "susceptible to an arithmetical or artificial formula".
"If I am required to determine whether reasonable notice has been given to a supplier, I will review all the circumstances and I am not limited in what I can take into account in making that assessment," he warned.
YouGov data presented during the conference showed that one of the main concerns raised by suppliers was that of retailers employing inexperienced buyers and rotating them rapidly through different categories without allowing them time to build relationships.
Some suppliers also pointed to a "new breed of buyer" that seemed to lack knowledge about the GCA code and the categories they worked in, White said.
"Whether it is because of the pandemic or not, buyers seem not to be visiting the farm, the factory or the warehouse where they can better understand the challenges faced by the supply side," he added.
"I encourage retailers to not only train their buyers in the requirements of the Code but also in wider relationship building and in really understanding what they are asking suppliers to do."
M&S trading director Katharine Haenelt told conference attendees that M&S buyers were "not buying from behind the desk" and that the grocer invests in bilateral relationships by encouraging buyers to stay in their roles for at least two years.
This year's GCA-backed YouGov survey showed the number of suppliers reporting GSCOP-related issues fell to an all-time low, despite an array of challenges induced by the pandemic, such as swaths of delistings as retailers looked to rationalise their ranges.
However, the GCA told retailers they needed to continue maintaining "constructive" relationships with suppliers after feedback data pointed to a deterioration in conversations between both parties as the Covid-19 crisis eased and other challenges arose – such as cost increases derived by inflationary trends, container and HGV driver shortages, Brexit-related bureaucratic issues, among other factors.
According to a Retail Mind poll for The Grocer, suppliers have been colliding with supermarkets in recent months as they face the biggest rise in costs since 2007.
White himself has been campaigning for improved transparency between retailers and suppliers since his appointment last year.
Earlier this year, he set up a hotline, 'Tell the GCA', where suppliers can report suspected supermarket GSCOP breaches under strict anonymity.
"I want suppliers to see that I am there to fight their corner," he said at the GCA's annual conference, which was held virtually this year.