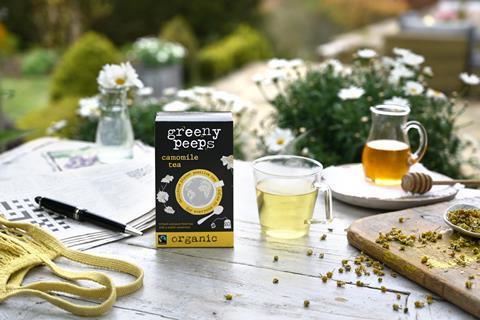 Greenypeeps is launching what it claims is the "world's first" carbon negative tea range.
The ethical tea brand said it had removed over twice the carbon that each of its products generated, "leaving a net positive impact on the planet". It had worked with the Carbon Consulting Company to a run carbon impact analyses on every one of its products through each stage of its lifecycle from field to cup to disposal, it said.
It will enter the market with a core range of eight organic black, green, herbal and spiced teas and four "mood-based infusions" (rsp: £4.30/15 pyramids).
The infusions had been crafted by its own third-generation tea masters, using "unique blends of organic fruits, flowers, herbs and spices to suit both uplifting and relaxing mood states", it said.
The range will launch at the Speciality & Fine Foods Fair, in London on 6 September.