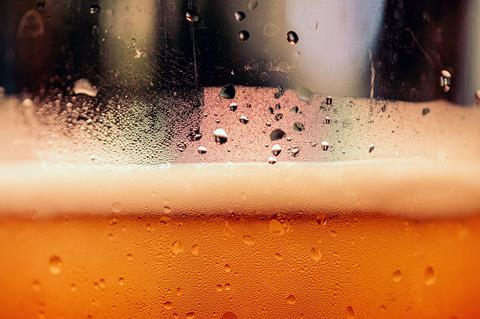 Heineken has ditched its low-calorie Amstel 66 after less than two years on the market.
Amstel owner Heineken launched the 3% abv beer, which drew its name from the fact one bottle contained 66 calories, in March 2020.
However the brand, whose sole retail listing was in Sainsbury's, has now been removed from shelves.
Confirming the move, a Heineken spokesman said: "We constantly review our portfolio of ciders and beers to ensure that we are providing both our customers and our consumers with the best possible range of products.
"As a result of this latest review, we have taken the decision to remove Amstel 66 from our range."
The brand performed modestly after its launch but failed to gain significant headway in the mults: its retail value stood at £1.5m over the year ending 15 May 2021, on volumes of 645,686 litres [Nielsen].
The core Amstel brand, however, saw a sales surge during the pandemic, adding a colossal £14.5m to its value – a rise of 28.9%, on volumes up 27.9% [Nielsen].
In the on-trade, meanwhile, Amstel, along with Birra Moretti, faced shortages earlier this year when Covid restrictions were eased.
At the time, a Heineken spokeswoman said demand for the two lagers had "totally surpassed our most optimistic forecasts" and its brewers were "working around the clock to deal with this high level of demand".
News of Amstel 66's demise comes as booze brands are increasingly using their calorie content as a marketing tool.
Many of the hard seltzers to hit the market over the past year, for instance, display their calorie counts on the front of their packs.
A swathe of hard seltzers, however, were rapped by the ASA recently for making what the watchdog called "non-permitted" nutrition claims.