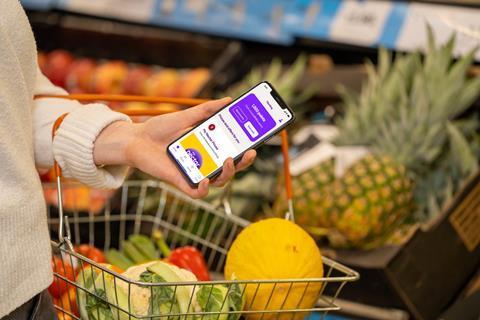 Sainbury's is to offer Nectar app users who use their phones or handsets to scan & go in stores personalised offers across a range of branded and own-label products.
When using Sainsbury's SmartShop app or scanning devices to avoid checkouts in stores, Nectar app customers will be able to access lower prices on around 10 products "picked just for them".
The personalised offers will be updated regularly, the supermarket said, "to make sure it's tailored to the tastes of the individual customer".
Sainsbury's hasn't revealed exactly how a customer's product discounts are determined, only that it "uses data to decide".
Customers will be offered the 'My Nectar Prices' selection in addition to the other Nectar points offers already available in the app.
"Our customers are at the heart of every decision we make. With more and more of them choosing to shop digitally, My Nectar Prices is designed to bring them the best prices on their favourite products. This is a really exciting step in our plans to personalise loyalty and really reward customers with consistently great value," said Sainsbury's chief marketing officer Mark Given.
"We will be listening closely to their feedback before bringing My Nectar Prices to other channels and launching more exciting and engaging ways to shop in our stores," he added.
The scheme has been enabled by the move made in October 2019 to make Nectar fully digital. By replacing Nectar cards with an app, things are made "simpler and more rewarding for customers" the supermarket said.
Sainsbury's first trialled personalised Nectar offers as far back as 2016 with its SmartOffers app. On arrival at one of several trial stores, customers were alerted to offers that were tailored to their shopping habits, based on previous purchases.
Co-op in 2019 launched an app giving its members access to weekly personalised offers, from which they could choose two per week.
The app launched this week for both Apple and Android devices and will allow Co-op members to choose two offers each week, as well as the retailers' regular in-store deals.
Last February Sainsbury's displayed a 'Nectar Price' discount on hundreds of products in selected stores and online. While it didn't feature any personalisation of the offers, Sainsbury's today called this "a version of My Nectar Prices".
The launch of My Nectar Prices on Wednesday comes "in response to more customers choosing digital ways to shop in-store" Sainsbury's said.
Some eight million customers are now registered with Nectar's digital app. SmartShop sales were up 173% in the last financial year, and in supermarkets with handsets 30% of all sales were through SmartShop, more than double the level last year at 14%.