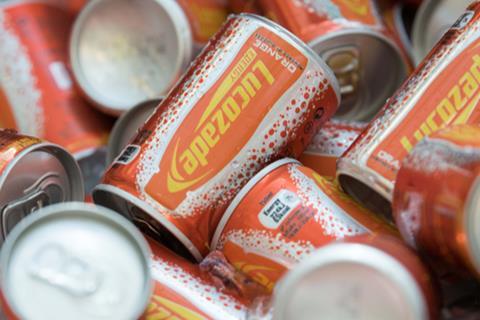 Lucozade has become the latest fmcg brand to fall victim to shortages amid the ongoing driver crisis.
Complaints over the scarcity of various Lucozade products have been posted on social media over recent weeks, with one consumer claiming she had been unable to find its Energy Original multipack "anywhere".
Another consumer claimed there was a shortage of the Suntory Beverage & Food GB&I brand's apple and raspberry-flavoured SKU, asking: "why is no one doing anything about it?"
In a tweet, Lucozade confirmed it had been experiencing "low stock distribution" of some of its products.
"We've had to speed up production to keep up with the pace to get those products back on the shelves," it said.
When approached by The Grocer, a spokeswoman for Suntory Beverage & Food GB&I said: "The deliveries of our drinks to some of our customers are being affected by the ongoing shortage of HGV drivers across the industry and the impact that has throughout the supply chain."
"This is an industry-wide issue and is incredibly complex, subject to change and will be with us for the foreseeable future," she added.
Suntory Beverage & Food GB&I had been communicating regular status updates to its customers to keep them informed of changes as they happened and would continue to do so as the situation evolved, the spokeswoman said.
It comes after shortages have already hit categories such as crisps and bottled water. The Co-op is recruiting up to 3,000 temporary staff to keep its depots working to capacity and stores stocked.
The news comes as it was further warned this week the UK could face a "beer drought" this summer due to planned industrial action at GXO Logistics Drinks.