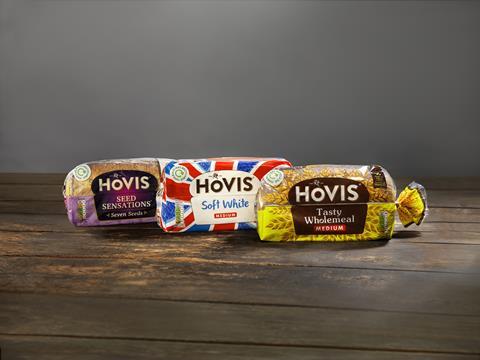 Hovis sales rose amid surging demand for staples during the Covid crisis, but the brand fell to a £6.4m annual loss, largely due to one-off costs from its acquisition by private equity investor Endless last November.
Hovis revenues were up 8% in 2020 to £360.7m despite the "highly competitive" nature of the wrapped bakery category as it gained share and increased distribution.
Growth was boosted by its entry into new strategic segments, including Tesco's in-store bakery and the launch of sourdough English muffins.
Despite the sales uplift, gross profit was broadly level at £97.7m, compared with £97.1m last year. EBITDA fell from £23.1m to £22.8m, reflecting continued investment in the business.
Hovis posted an overall pre-tax loss of £6.4m compared with a profit of £11.9m in 2019, largely as a result of £8m of exceptional costs relating to its acquisition by Endless from Gores Group and Premier Foods in November.
The business also incurred one off costs as it continued its change programme aimed at increasing the efficiency of its operations across all its sites.
Hovis said the market remains highly competitive, but that its new products, such as its 2021 launch of Bakers Since 1886 range, have been "performing well" so far this year.Hovis said its commitment to innovation, the continued investment in staff, infrastructure and brand, and the support of new shareholder Endless "gives the board confidence for the future".
A Hovis spokesman said: "The emergence of the Covid-19 pandemic in early 2020 brought volatility and challenges to the market and our team has worked incredibly hard to ensure products were delivered nationwide to customers and consumers."
"The business also incurred costs which impacted profits for the year, as Hovis has been focused on investing in its operations, people and innovation to further improve the quality and range of products which will drive sustainable future growth."