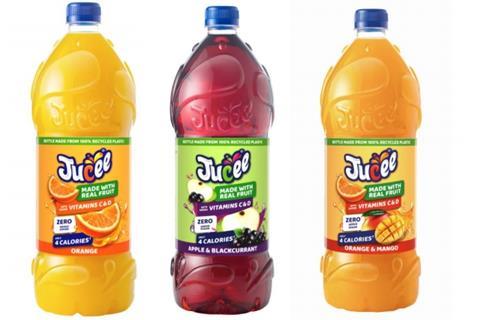 Jucee is rebranding in a bid to widen its appeal and lure in health-conscious consumers.
The redesign, which highlighted nutrition points and the fact its bottles were made from 100% recycled plastic, would "showcase Jucee's unique benefits within the squash category", it said.
The drinks' low-calorie status and the fact they contained added vitamins C and D were now clearly labelled on pack, "making it easier for shoppers to make the right choice", it said.
Its bestselling flavours had also been reformulated to "ensure repeat purchase and satisfy shopper needs", it added.
"Our brand needs to appeal to a wider audience and have the strongest possible on shelf presence," said Princes Group commercial director for soft drinks Joanna Watling.
The revamped squashes would "appeal to current, lapsed and new shoppers", Watling added.
It comes as Princes is making concerted efforts to improve its environmental credentials.
In August, it unveiled its commitment to become carbon neutral by 2030.
The ambient giant said it planned to achieve this by "investing in and reviewing all equipment and infrastructure, improving efficiencies, and driving towards self-generation and renewable energy, such as biogas from waste at manufacturing sites".