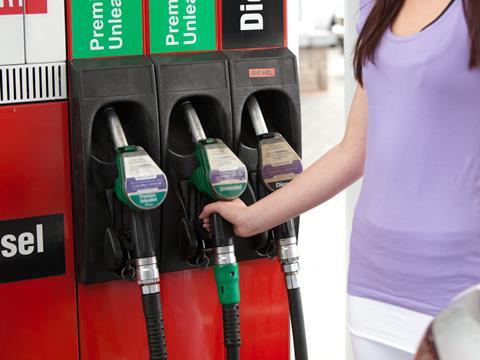 There has been no improvement in petrol supplies at independent petrol stations since Wednesday, according to industry body the Petrol Retailers Association (The BBC). The petrol crisis is improving in northeast England, Yorkshire, Scotland and Wales but large areas are still suffering significant shortages, according to an internal Whitehall analysis (The Times £). Data suggests the fuel crisis is "stabilising" with forecourt stock levels trending up in all parts of the UK, Kwasi Kwarteng has said (Sky News).
More than 700,000 people may lose their jobs, hours or earnings with today's end to the furlough scheme, analysis suggested as Rishi Sunak announced a £500m fund to help struggling families deal with rising bills this winter (The Times £). The furlough scheme closes on Thursday, with uncertainty ahead for people who have not yet fully returned to work (The BBC). Warning of redundancies as £70bn furlough scheme ends – furlough has been hailed by many as one of the government's big successes during the pandemic, but now it's ending and there are fears it could spark job losses (Sky News).
Sainsbury's has launched a bumper recruitment drive to take on 22,000 seasonal staff over Christmas to help meet increased demand. (Sky News)
Britain is facing a shortage of butchers amid warnings that pigs in blankets, hams and party foods will be scarce this Christmas. Ministers are discussing plans to ease visa restrictions to allow up to 1,000 foreign butchers into the country, though home secretary Priti Patel is resisting the move. (The Times £)
Restaurants and pubs are warning that prices will go up due to a rise in VAT rates, which takes effect from Friday. Owners said the increase from 5% to 12.5% was badly timed, with one restaurant chain owner saying businesses were already "hanging by a thread". (The BBC)
As Morrisons auction looms, pension deals ought to have been nailed down, writes Nils Pratley in The Guardian. "The auction can happen regardless, but the pension position is unsatisfactory, to put it mildly. Morrisons will be loaded with debt whichever bidder wins, so ensuring the schemes can complete their journey to buyout by a big insurance firm, which is the trustees' long-term plan, ought to be a top priority." (The Guardian)
The drinks group behind Johnnie Walker Scotch whisky and Captain Morgan rum toasted a faster recovery than expected in Europe after positive trading in pubs and bars. (The Times £)
A sparkling winemaker backed by Lord Ashcroft raised a glass to a surge in sales yesterday as it predicted full-year revenues would exceed expectations. (The Times £)
Business leaders' confidence in the economy 'fell off a cliff' in September as supply shortages, an energy crisis and fuel chaos drove up prices (The Daily Mail). Business confidence has "fallen off a cliff", as supply bottlenecks, rising energy prices, fuel shortages and looming tax increases hit the economy (The Guardian).
Conservative MPs in "red wall" seats have urged the chancellor to cut business rates, days after Labour announced it would abolish the tax and overhaul the system. (The Guardian).
Supply chain disruptions sweeping major economies have reawakened an old nemesis for investors: stagflation. With oil topping $80 a barrel, global food prices a third more expensive than they were a year ago and other commodities at decade highs, investors say a longer-than-expected inflationary surge is coinciding with a slowdown in growth — and making it worse. (The Financial Times £)