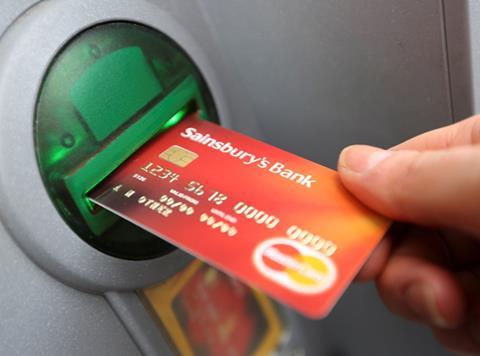 Sainsbury's is in advanced talks to sell its banking arm nearly a year after kicking off an auction of the division (Sky News). The grocer is reportedly nearing an agreement to sell Sainsbury's Bank to US-based private equity firm. Centerbridge Partners, valuing the loss-making lender at £200m
The Edinburgh-based bank, which employs 1,500 and has 1.8 million customers, is thought to have been on the block for a year after the grocer's chief executive, Simon Roberts, looked for ways to boost returns at Britain's second-biggest supermarket chain (The Sunday Times £).
The Questor shares column in The Telegraph takes a look at Sainsbury's recent speculation-fuelled rise and says the stock has potential "but the shares have got ahead of themselves" and are "only a hold".
Third Point – a US hedge fund controlled by Dan Loeb – was forced to give up on its huge bet against Sainsbury's after the grocer's shares soared last week (The Sunday Mail). The firm was stung when Sainsbury's shares soared 15% to £3.40.
The Telegraph how 'pensioners got a lock over Morrisons' bidders'. The paper writes that laws brought in after BHS and Carillion scandals could be decisive in grocer's takeover.
City veteran Simon Laffin weighs in on the challenges posed by controversial takeovers (The Guardian).
'Proof is in the pudding': Morrisons' hometown less than sold on takeover. In the first in a 'Britain for Sale' series in The Observer, the paper head to Bradford.
Investment bankers are on course to have their best year on record for fees from mergers and acquisitions thanks to the frenzy of deals that has shaken up corporate Britain, including at Morrisons (The Times £).
Britain's listed supermarkets have gained more than £8bn in value after Morrisons revealed it had rejected a bid from buyout firm Clayton Dubilier & Rice on 19 June (The Mail).
A column in The Sunday Telegraph warns that 'Tesco and Sainsbury's must fight for their future'. "They need to show they can grow again or they will be easy targets for whoever wants to take them out."
Retail bosses have begun preparations to remove the plastic screens installed at tills as hopes of a return to normal shopping rise (The Telegraph).
The billionaire Issa brothers are planning to open more than 300 Asda convenience stores across their EG Group forecourts empire as the supermarket's new owners begin to make their mark (The Sunday Times £).
Confectioner Mars is planning to cut corporate travel by half and book 145,000 fewer flights each year in one of the clearest signals yet from a big company about how they plan to change business trips after the pandemic (The Times £).
Food, beer, toys, medical kit. The Observer looks at why is Britain running out of everything.
Suits out at Marks & Spencer as pandemic hits demand for men's office attire (The Sunday Telegraph). Retailer now stores suits in less than half of its 245 clothing outlets.
Food prices are set to rise later this year as the shortage of lorry drivers and more regulatory checks on imported food combine with rising prices for fuel, freight and raw materials, experts have warned (The Financial Times £).
UK business confidence has hit a four-year high, thanks to growing optimism about the post-Covid recovery, but companies highlighted concerns about staff shortages, which could push up pay in the coming months (The Guardian).
Leading coffee roasters have been dealt a blow as a strict lockdown in Vietnam, the world's second-biggest grower, has led to higher bean prices on the back of worries about export supplies (The Financial Times £).
The Guardian takes a look at Hebridean distillery Bruichladdich's aims for net zero whisky.