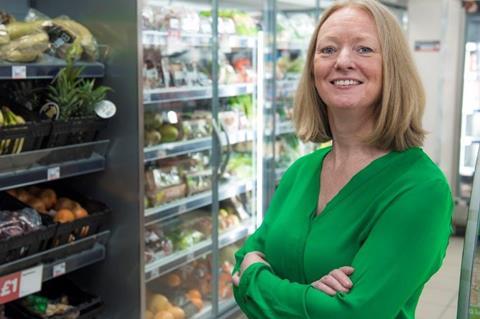 Spar MD Louise Hoste is set to become chair of the Association of Convenience Stores from November.
She will succeed Central England Co-op CEO Debbie Robinson, who has been in the role since November 2019. Robinson will continue to serve on the board.
Hoste was appointed MD of Spar UK in September 2019. In her 30-year retail career, she held other senior roles including at Walmart, Brakes Foodservice and the Co-op.
"It really is an honour to be able to support and contribute to all the work that the ACS does, especially as we have seen over the last 18 months how vital the team has been to the sector," said Hoste.
"Local convenience stores have shown how important they are to the communities we live in. They enhance and enable them to thrive. I want to ensure that we capture the momentum that now exists for local stores, and through using the latest innovations and listening to customers we can provide a relevant and progressive offer for our membership."
ACS CEO James Lowman said: "I am delighted to be working with Louise as ACS chair. She has been a key part of ACS activity from the board since she joined in 2019, and she was a unanimous and enthusiastic choice to become chair.
"Debbie has been a fantastic chair over the last two years, demonstrating incredible commitment to both ACS and the wider convenience sector during some of the most challenging times for retailers in living memory.
"Under Debbie's inspirational leadership, ACS significantly enhanced our support for both retailers and suppliers and we look to the future in a stronger position than ever."
Independent retailer Ramesh Shingadia will continue in the role as vice chair following his appointment in February.
He has been a member of the ACS board since 2017.
"Ramesh is as highly regarded as anyone in our industry and we are delighted he will continue to play a vital supporting role as vice chair," adds Lowman. "Louise and Ramesh will lead ACS through the next phase of pandemic recovery and beyond."
Shingadia said: "It is a great honour and privilege. The ACS, in its various incarnations of lobbying, informing, networking, and in the ethos of driving the convenience sector forward, is an organisation close to my heart, and of which I have been a part for several years.
"I look forward to working with Louise, James, the ACS team and fellow members in driving the ACS agenda over the coming term."